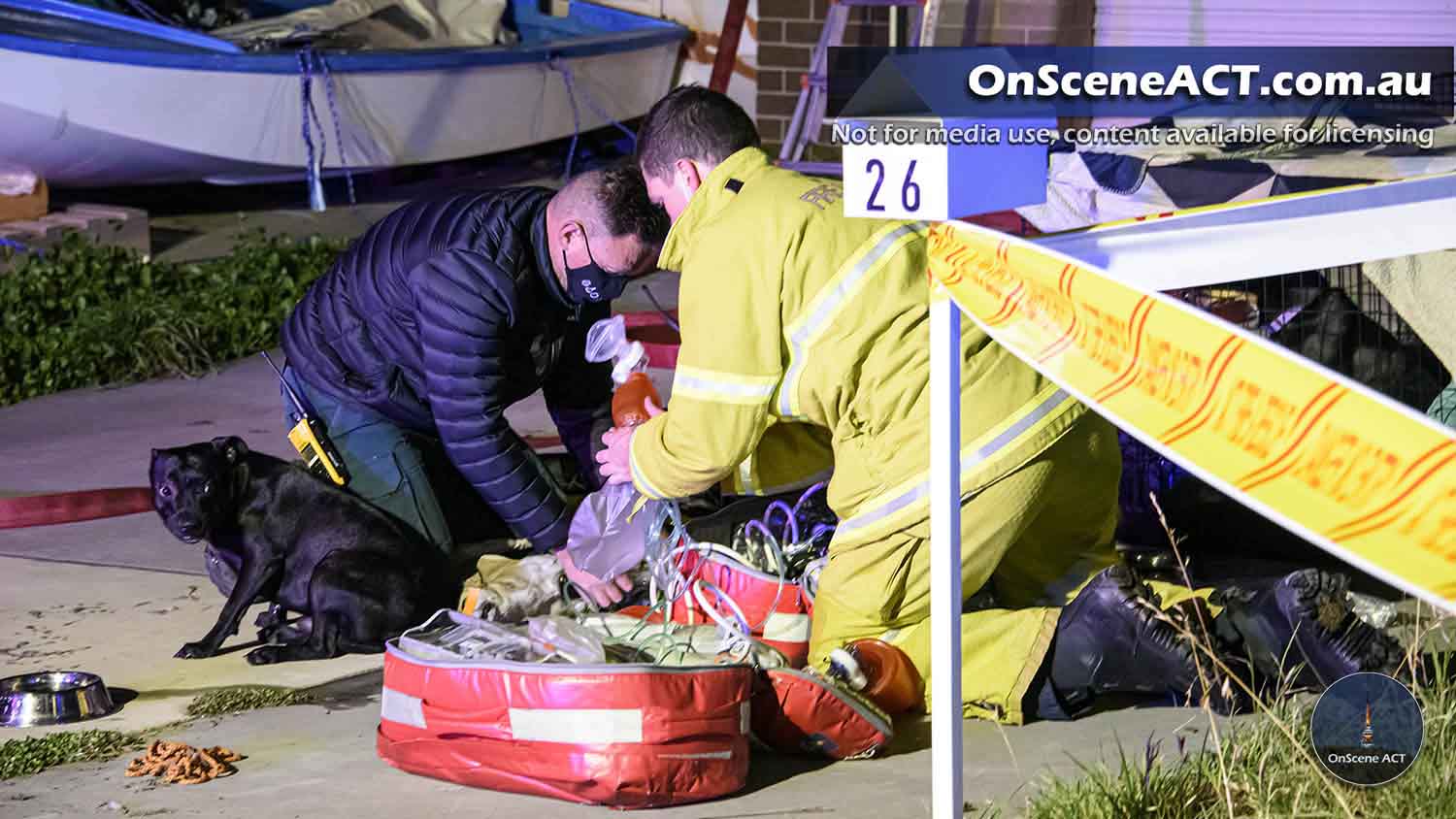 Dogs rescued after house fire in Throsby
ACT Fire & Rescue responded to a house fire on Echidna St in Throsby at 8.00pm this evening.
On arrival fire crews were confronted with smoke and flames coming from the rear of a property.
Crews commenced a search and rescue as well as fire attack. The fire had started in the Kitchen penetrating into the ceiling.
Five appliances responded to battle the blaze and assist with the rescue of a number of animals that were trapped inside.
ACT Fire & Rescue Commander Russell Cameron said they found a number of animals which were rescued. One was in a serious condition which required urgent medical intervention.
CPR & oxygen therapy was performed on one of the dogs. The animal is now in the care of a vet however its condition remains unknown. A second dog needed oxygen therapy.

One bird perished as a result of the fire, however another bird and it's chicks had survived.
Other dogs that were rescued were able to recover in fresh air.
The cause of the fire is understood to be from an exhaust fan. Residents are reminded to check their smoke alarms are in working condition as you only have minutes to get to safety.