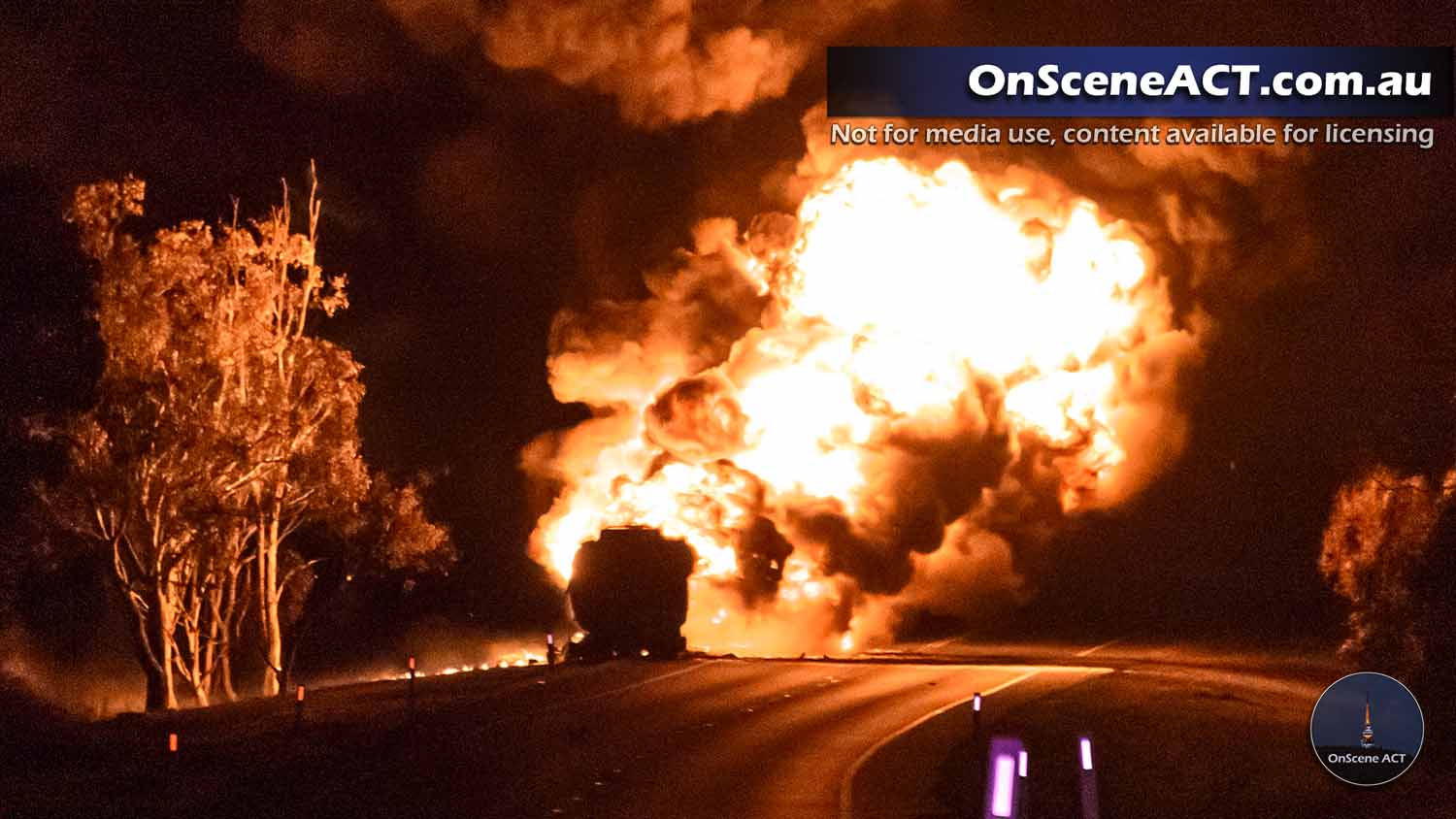 Fuel tanker explodes in flames on the Monaro Highway south of Canberra
Emergency services have battled a fuel tanker fire overnight on the Monaro Highway, south of Williamsdale on the NSW and ACT Border.
At 12.28am emergency services from ACT Fire & Rescue, NSW Fire & Rescue, NSW & ACT Rural Fire Service, ACT Policing & NSW Police responded to the incident and closed the highway in both directions.
A B-Double Fuel Tanker carrying a mixture of 48,000 litres of diesel & unleaded petrol caught fire. Both compartments of fuel exploded as the heat built up in the tanks.

The driver managed to escape injury after his truck caught fire, however it remains unclear how the fire started.

Emergency services established a 500 metre exclusion zone and established a containment strategy for fuel run off.

The truck is expected to burn through its fuel load into the early morning.

The Monaro highway is expected to be closed well into today until the area can be made safe.

There were no reports of serious injuries however the driver was treated for smoke inhalation by ACT Ambulance Service Paramedics.