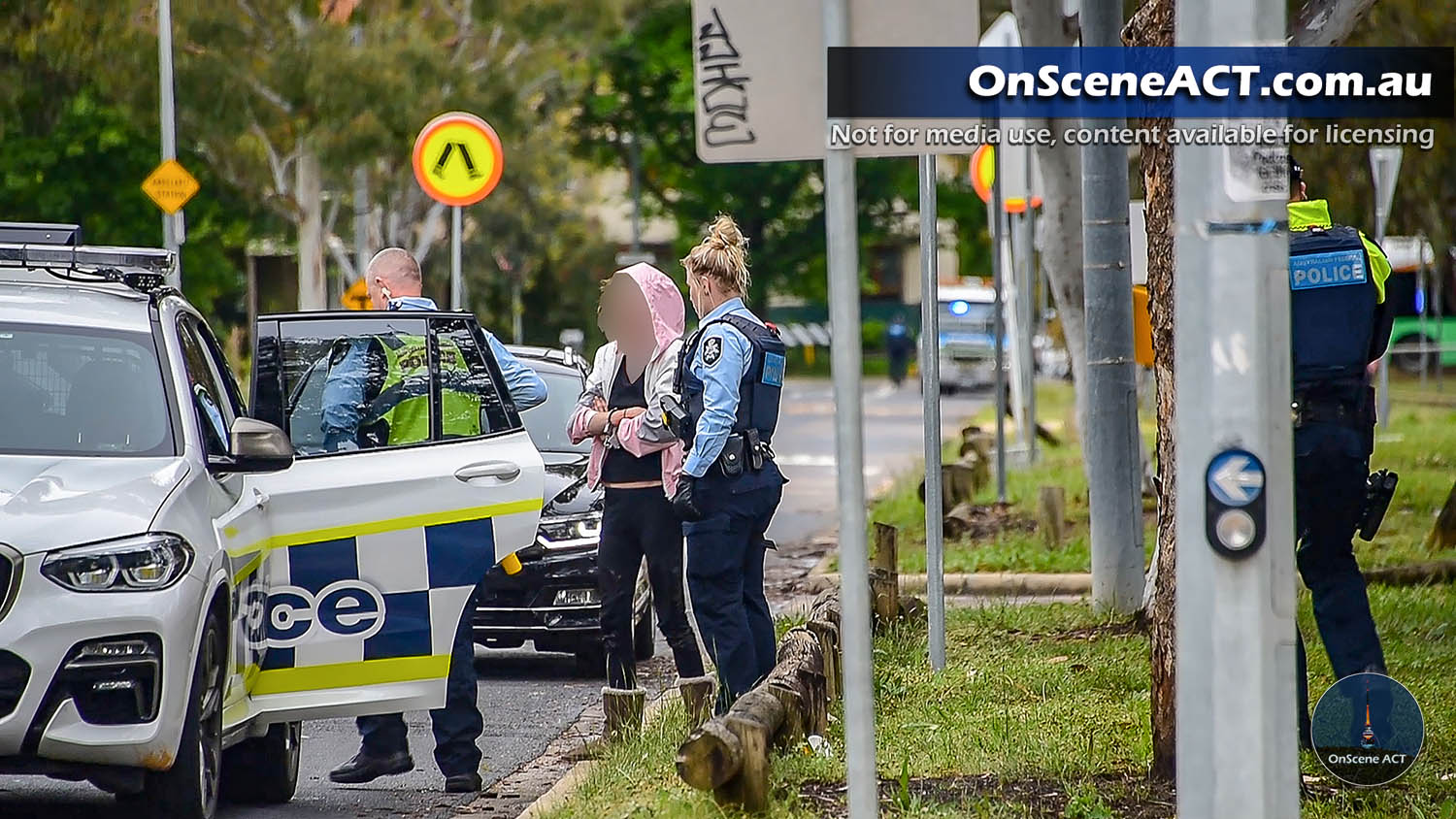 Woman arrested after allegedly fleeing and subsequently crashing in Dickson
ACT Policing have arrested a 26-year-old female after allegedly attempting to flee and then subsequently crashing a vehicle today.
At approximately 1.50pm this afternoon ACT Policing attempted to conduct a routine traffic stop on Dickson Place, Dickson.
Police will allege the driver of the vehicle failed to stop and proceeded through the intersection of Challis and Cape Streets, Dickson where the vehicle was involved in a collision.
The intersection was closed to traffic and police are currently investigating the incident.
The female was taken into custody and is assiting police with their enquiries.