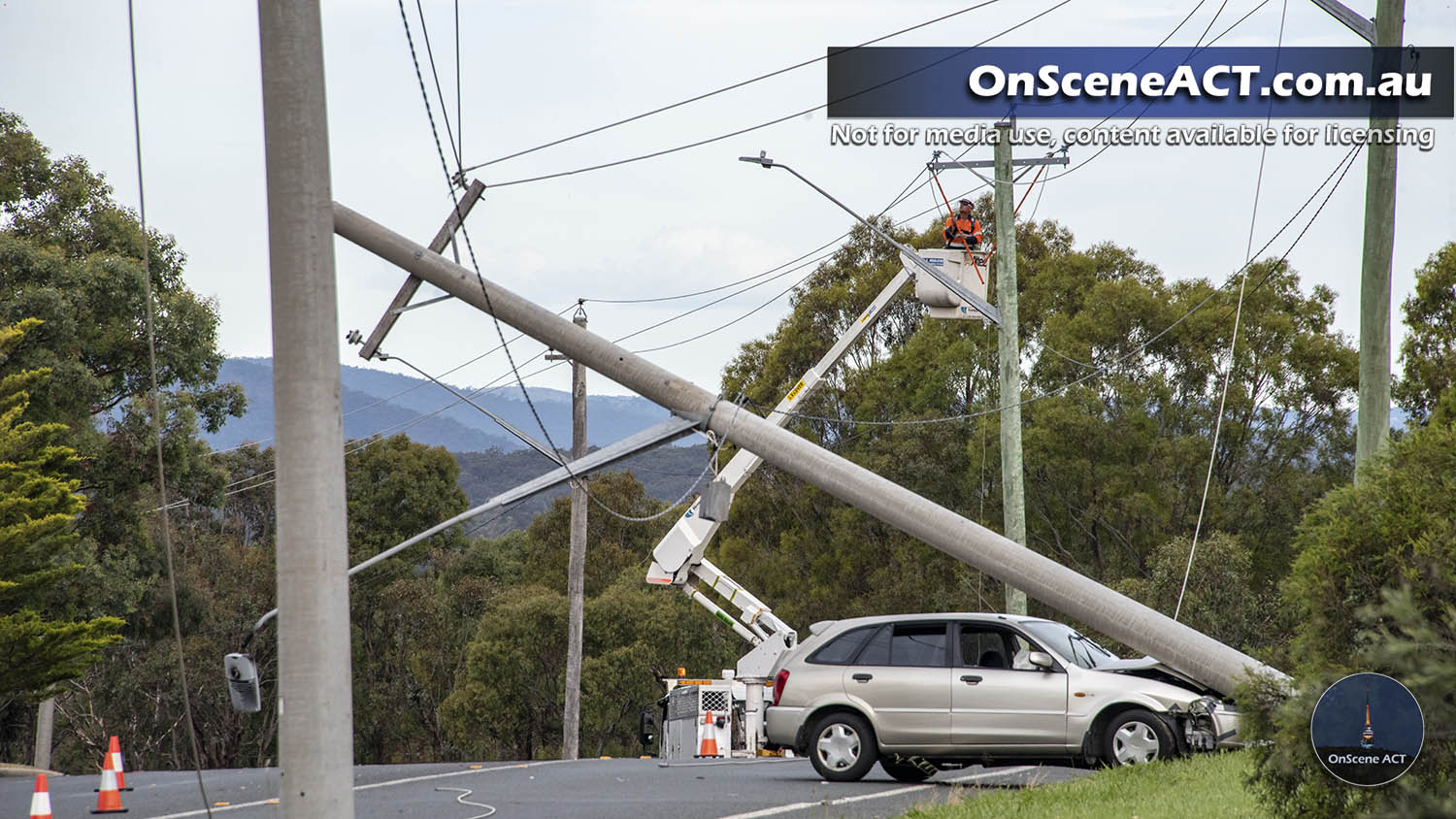 Power out to over 1000 homes following collision in Weetangera
Power has been cut to over 1700 customers after a car collided with a power pole in Weetangera this afternoon.
At approximately 3.30pm ACT Emergency Services were called to a motor vehicle crash on Springvale Drive.
Power was cut to parts of Belconnen, Florey, Latham, Macquarie, Page, and Weetangera for a number of hours.
An ACT Emergency Services Agency spokesperson said that no one required transport to hospital.
Energy crews remain on scene repairing the downed powerlines and Springvale Drive is expected to stay closed until the area is made safe.
ACT Policing also remain on site investigating the cause of the crash.