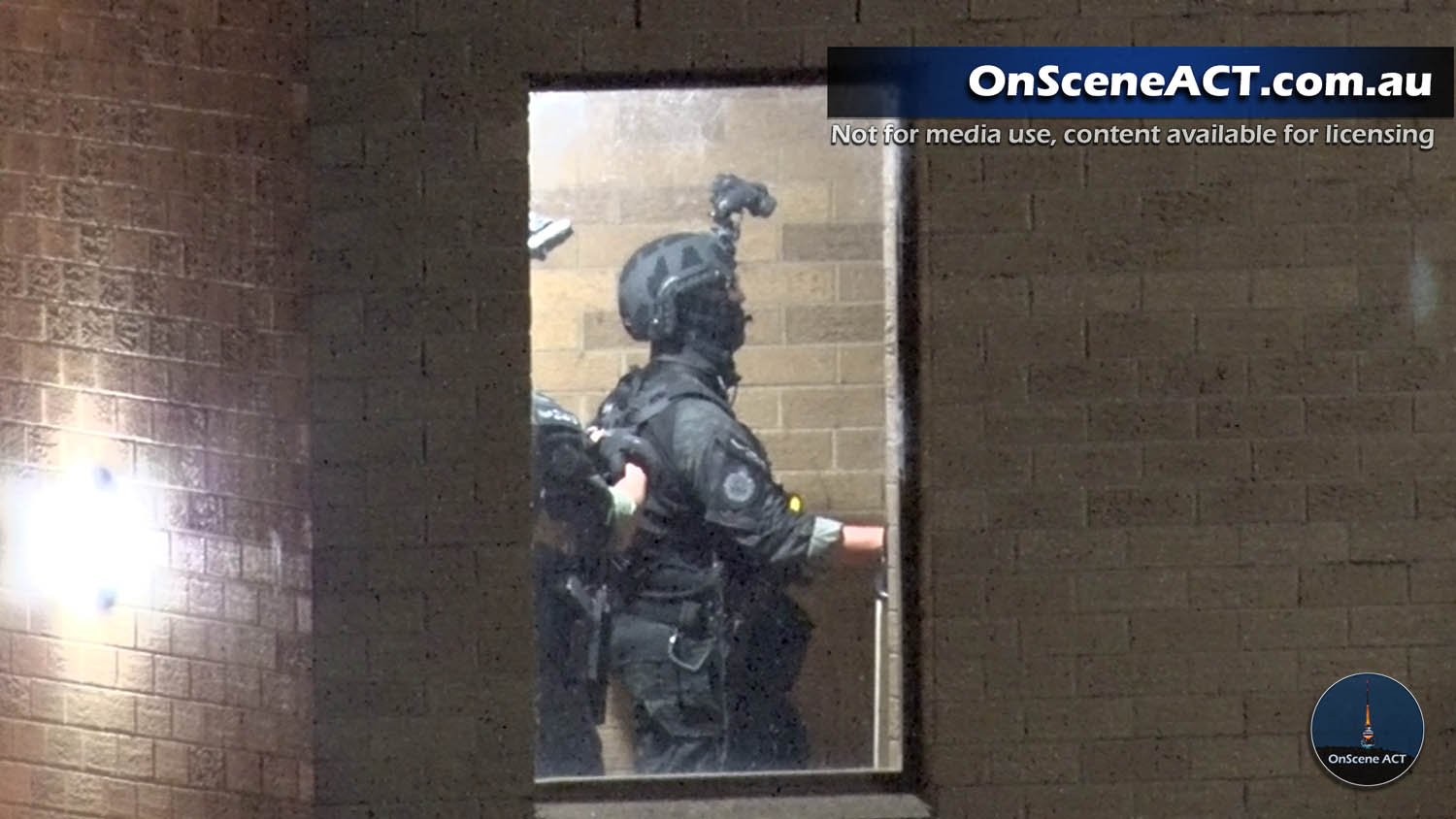 Residents placed on lockdown as police swarm in on Hawker Flats
Several streets in Hawker went into lockdown tonight after police swarmed a block of flats.

Police from the specialist response group secured the area known as Murranji Court locking in and locking out a number of residents local to the area.
Police advised people nearby to remain inside or stay inside their cars as tensions escalated.
The situation was resolved peacefully with one person taken into custody just after 11.30pm.

Residents were allowed to return to their homes a short time later.

The man is expected to appear in the ACT Magistrates Court this morning charged with stolen motor vehicle offences.