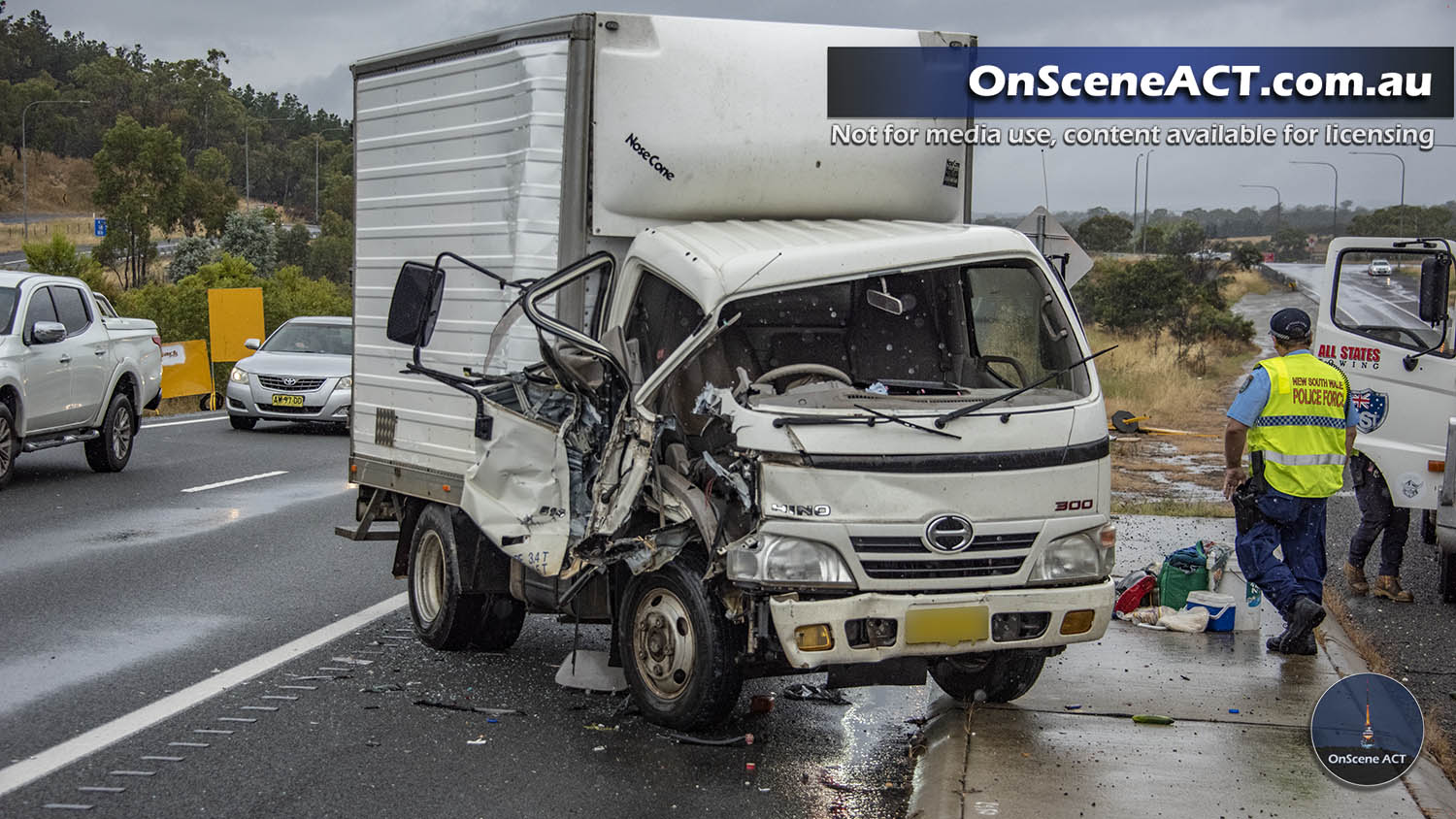 Truck driver trapped for over 30 minutes following Federal Highway crash
The driver of a truck has been rescued following a collision with a utility in Sutton this afternoon.

At approximately 1.30pm NSW and ACT Emergency Services responded to the Federal Highway just South of the Eaglehawk Service Station.
Upon arrival they located a man trapped by his legs in the truck, the man was rescued a short time later with the assistance of ACT Fire and Rescue and NSW Rural Fire Service.

The man was then transported to Canberra hospital with head and leg injuries.

Delays are expected to continue on the Federal Highway as COVID-19 border checks continue.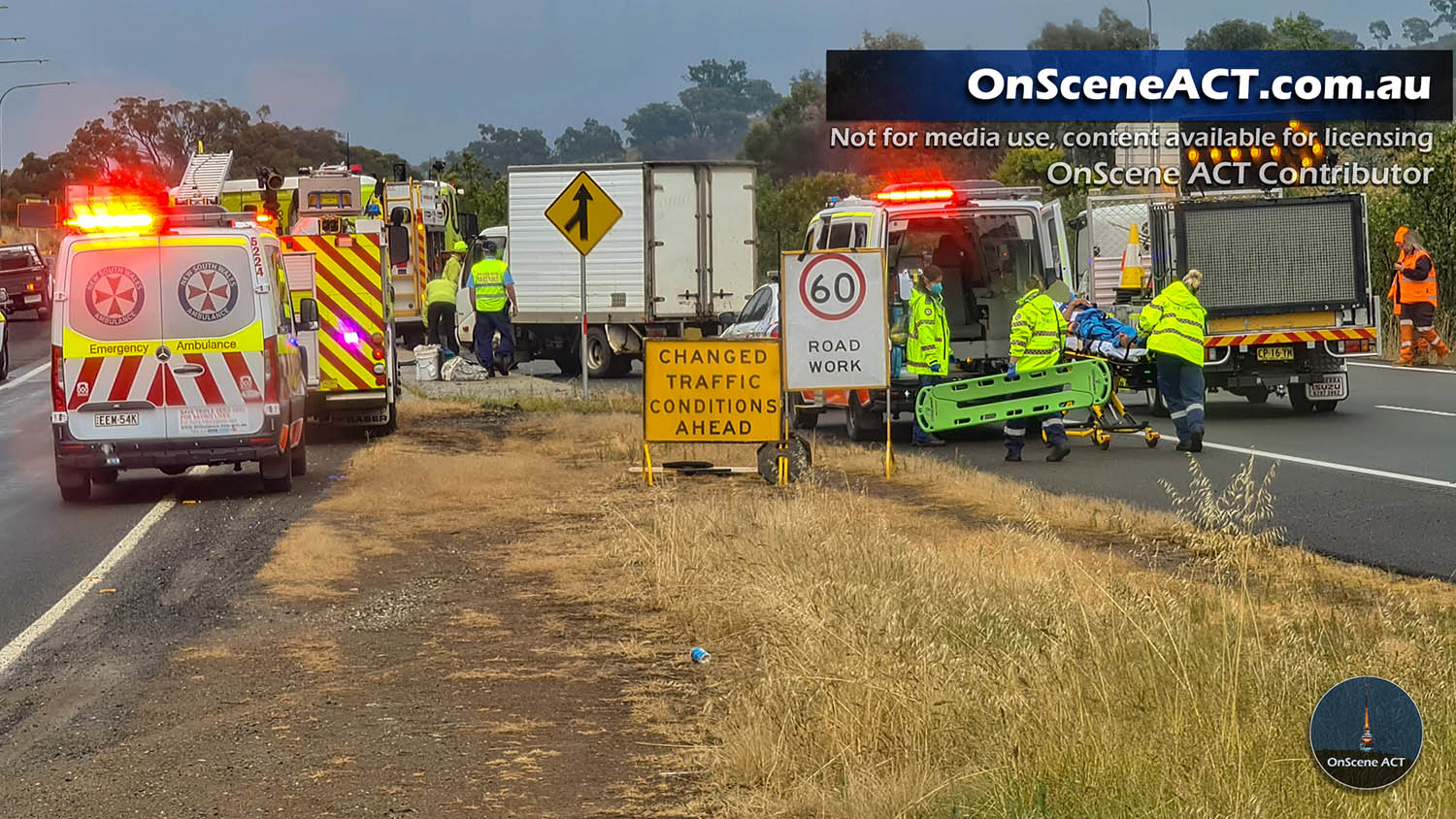 (Image: OnSceneACT Contributor Sean B.)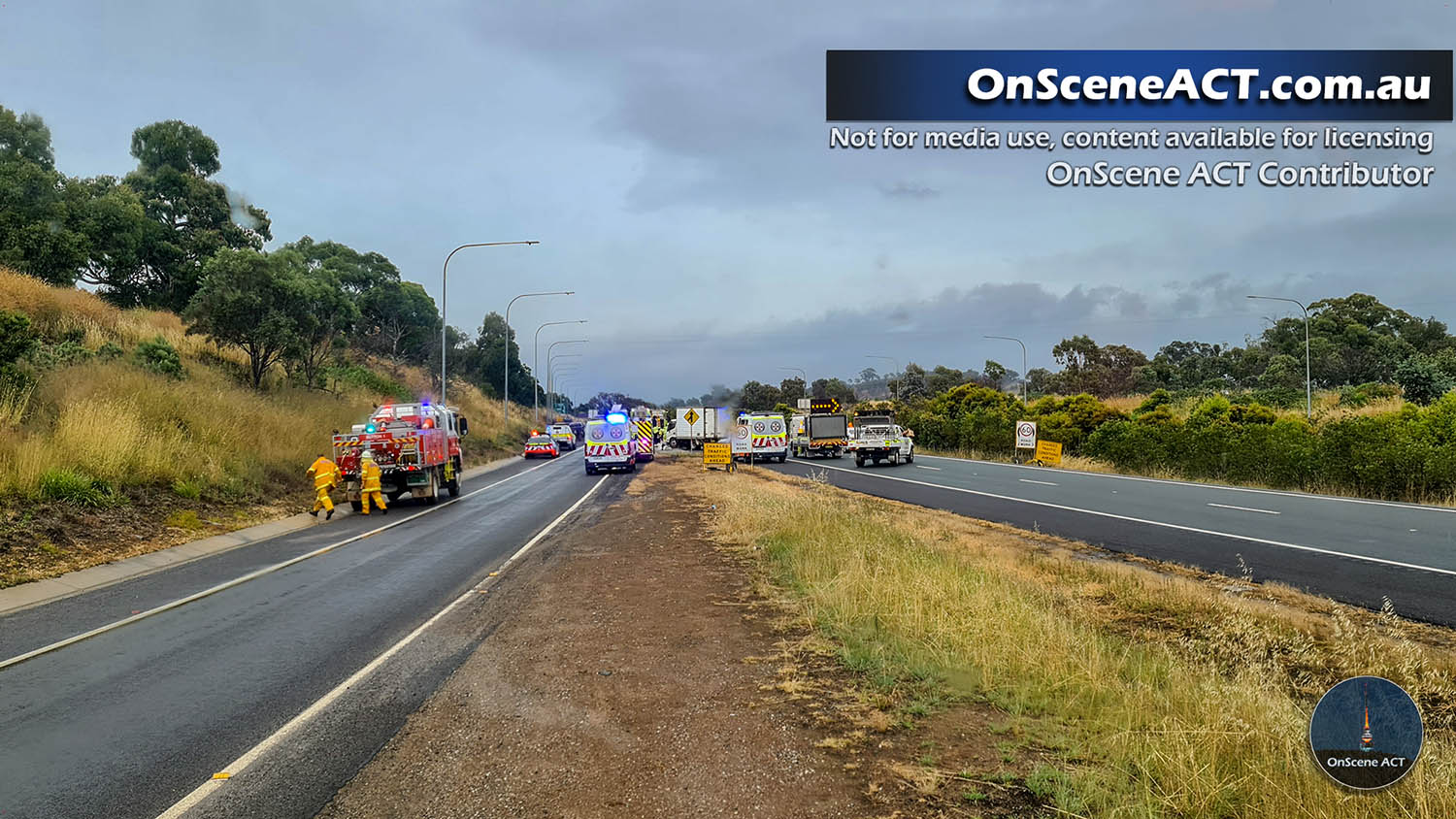 (Image: OnSceneACT Contributor Sean B.)