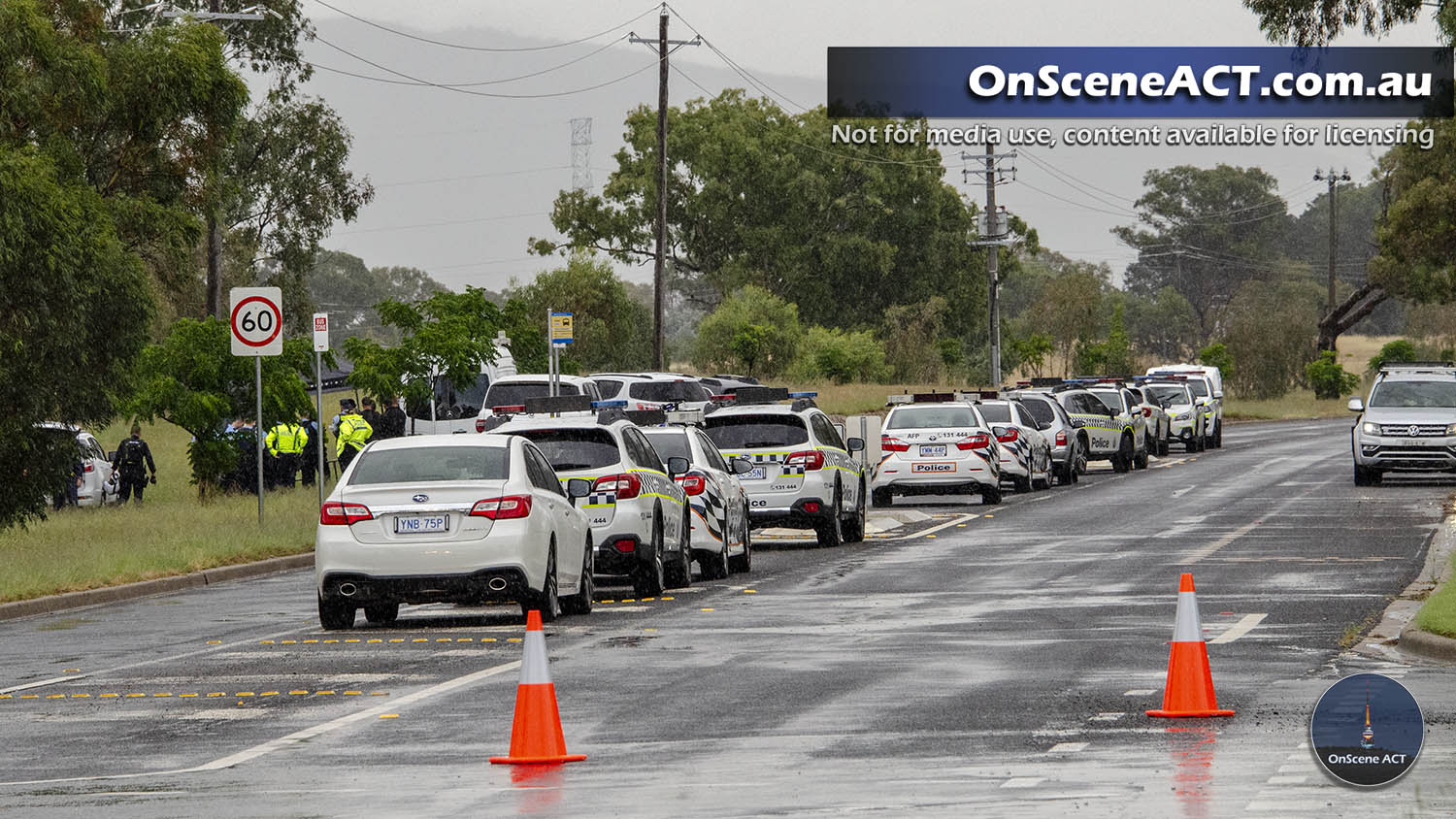 Man charged following significant police operation in Holt
Police locked down several streets in Holt & Higgins on Wednesday (6th January 2021) while they conducted a major search operation.
The public bus network was shut down in the area with many people stuck in Belconnen attempting to return home.
Tactical Police were seen door knocking homes and searching backyards while police on bikes canvassed the area.
On Thursday 7th January 2021, ACT Policing arrested a 26-year-old Theodore man wanted for several offences in both NSW and the ACT while on bail.
The man was arrested in Banks around 2:25pm and charged with multiple offences including riding a stolen motor vehicle, attempted aggravated robbery, possessing an offensive weapon, property damage, common assault and breaching a family violence order.
A 20-year-old Fisher woman was later arrested in Belconnen around 8:35pm on Thursday in connection with the stolen vehicle and charged with driving a stolen motor vehicle, unlicensed and aggravated dangerous driving as well as drug possession.