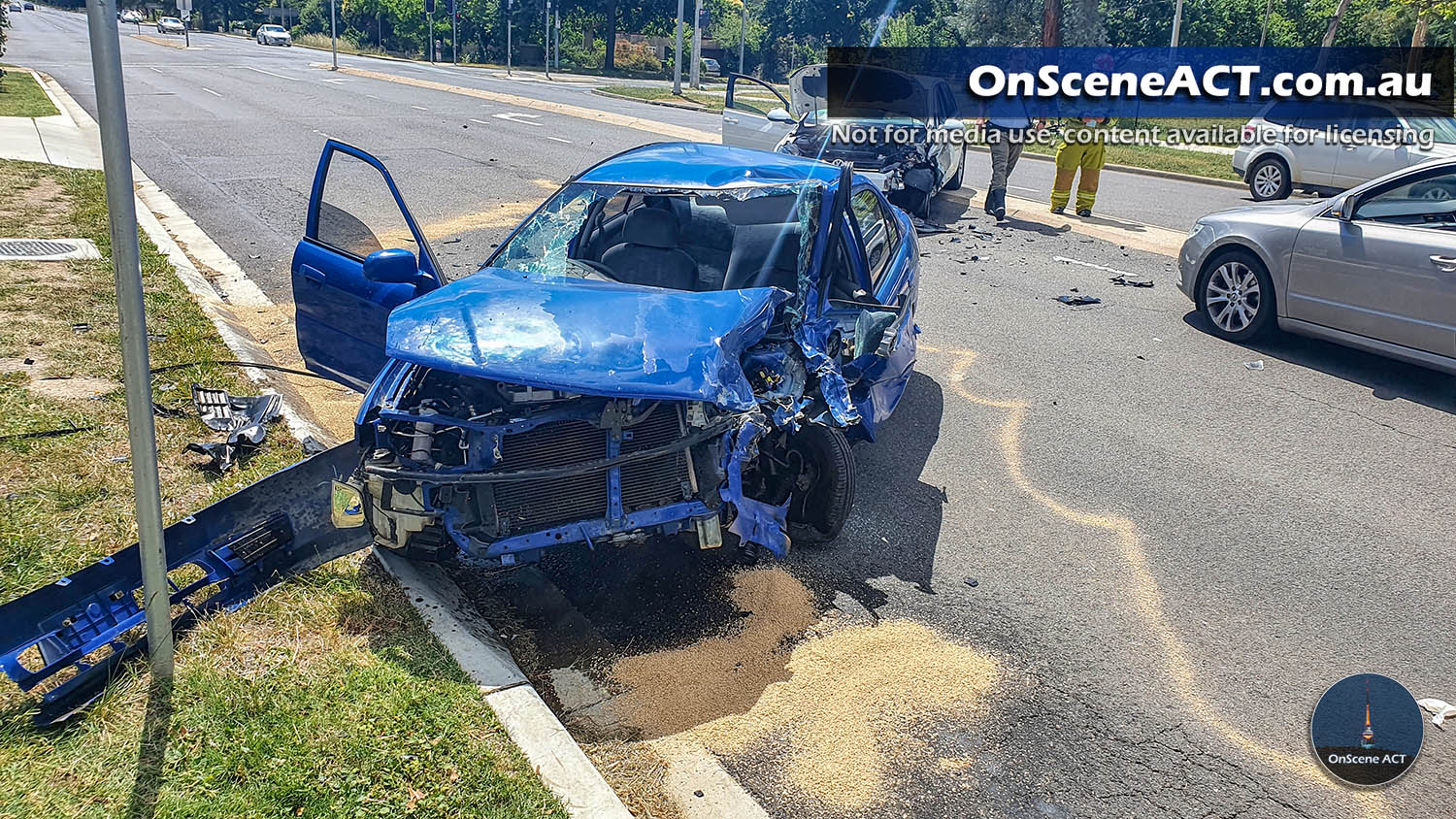 Drivers escape serious injury following nasty crash in Turner
The drivers of a two-car collision have escaped serious injures following a nasty crash in Turner this afternoon.
At approximately 2.45pm ACT Emergency Services responded to reports of a motor vehicle crash on Macarthur Avenue between Northbourne Avenue and David Street.
Two persons were assessed by ACT Ambulance Service Paramedics, but no one required transport to hospital.

Macarthur avenue was closed west bound for over an hour while the scene was cleared.
ACT Policing are investigating the cause of the crash.