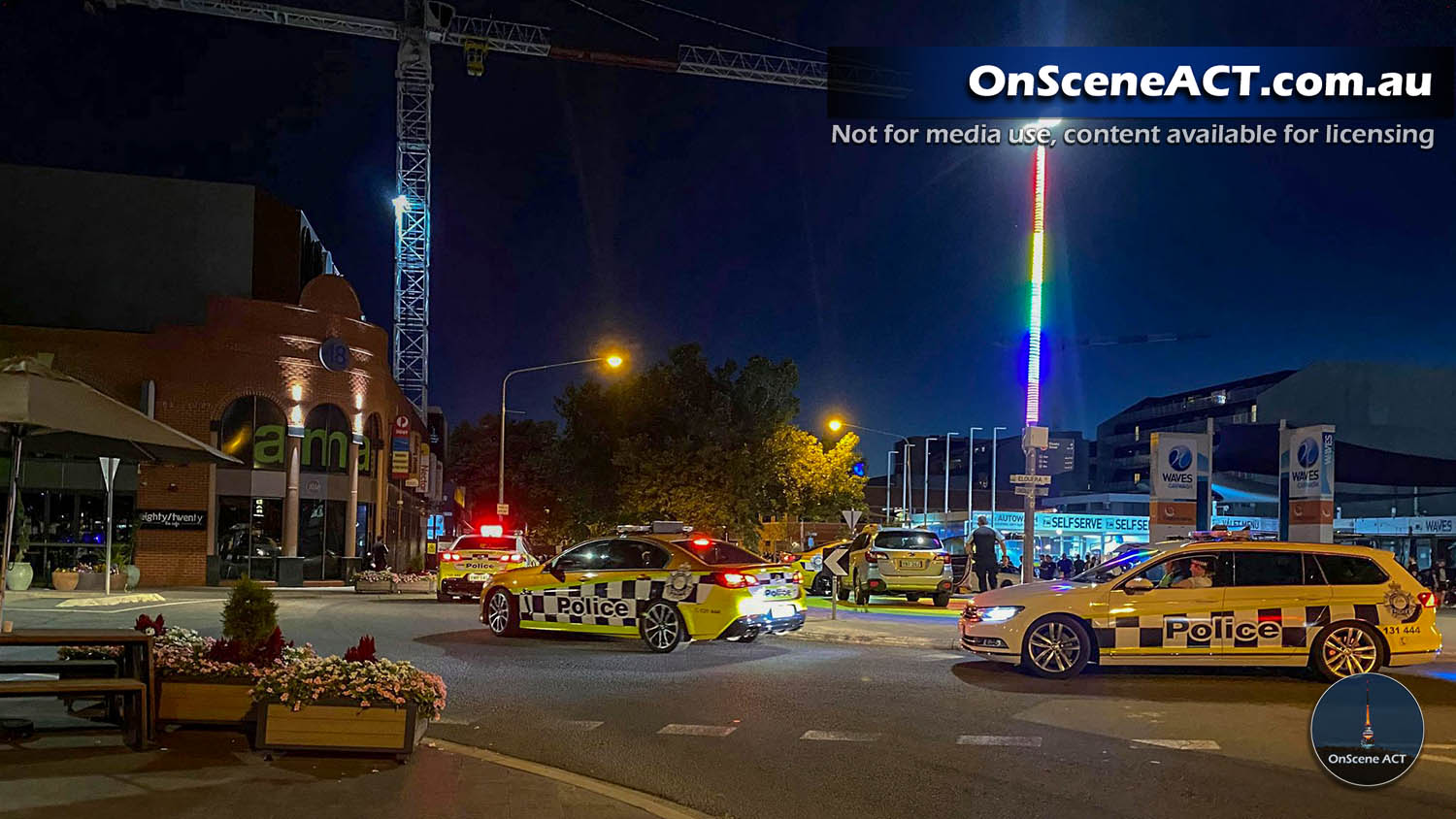 Police seize two vehicles for dangerous driving during statewide operation
ACT Policing have seized two vehicles last night for dangerous driving and endangering members of the public.
Police closed the northern end of Lonsdale Street in Braddon in both directions last night in an attempt to disperse a growing crowd due to public safety and to ensure minimal disruption to businesses.
The street was closed for two hours and reopened once the crowd had dispersed.
Police will allege vehicles began doing burnouts in the area of Yallourn Street and Canberra Avenue in Fyshwick and police subsequently seized two of the vehicles.

Police stopped others from entering the area and the crowd dispersed.
Around 20 police vehicles were seen patrolling the eastern side of the ACT from Hume to the Canberra airport
A large crowd gathered at the Majura Park Shopping Precinct consisting of about 50-60 vehicles. The crowd acted responsibly as police patrolled the area.
Later in the night a crowd attempted to gather near Tralee Street in Hume but they were quickly dispersed as police turned vehicles around.
A large crowd also gathered at a service station on Monaro Highway in Hume. Police said a member of the crowd set off a firework in the service station.
Over the border approximately 6 police vehicles blocked all entrances to the Eaglehawk Service centre to prevent crowds from gathering.
Detective Inspector Adrian Craft said he was disappointed at the drivers who put lives at risk.
Investigations into these incidents remain ongoing. Police anticipate charges being laid.
Anyone with information, dash-cam or phone footage that could assist police is urged to contact Crime Stoppers on 1800 333 000, or via the Crime Stoppers ACT website.
Please quote reference 6711555. Information can be provided anonymously.