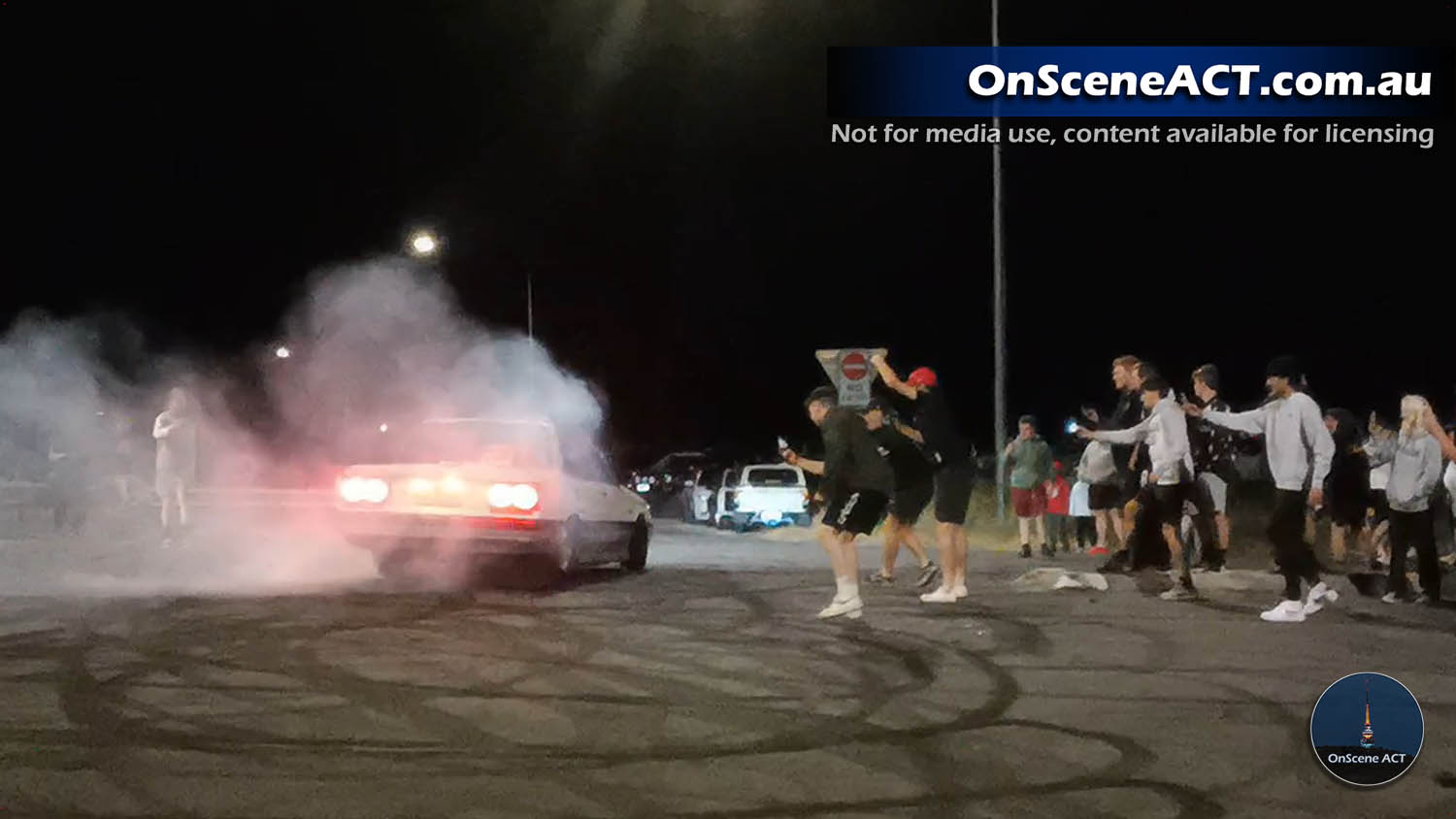 Hoon drivers being hunted by Police
The ACT lit up red as Snapchat users documented hoon drivers doing burnouts in several locations in the Canberra Region.
Unsuspecting drivers may not have been aware of the attention they were drawing to themselves, both in the streets and on the popular social media application.
ACT Policing closed Lonsdale Street in Braddon at about 8pm last night for public safety concerns after reports of burnouts and dangerous driving during an unregulated car cruise.
At about 9.30pm, officers from Monaro Police District were called to and area on the Federal Highway near Eaglehawk following reports a group of car enthusiasts engaging in anti-social behaviour.
NSW Police have been told, members of the group were blocking road access to allegedly conduct burnouts and travel at high speed in the area.
More than 60 cars were observed at the scene, however, the crowd dispersed upon police arrival.
NSW Police have said they have been supplied with a large amount of high resolution video captured by people in the area.
At about 10.40pm, police received reports of a large number of cars driving dangerously at the corner of Yallourn Street and Canberra Avenue in Fyshwick.
An ACT Policing spokesperson said 'Police attended and parked their vehicle 100 meters away from the spectators.'
'The police vehicle was quickly surrounded by spectators who threw items and verbally abused the officers.'
'Police activated their lights and sirens and the crowd parted and the drivers dispersed.'
'A spectator threw a bottle and smashed the rear window of the marked police vehicle.'
Anyone with information that could assist police is urged to contact Crime Stoppers on 1800 333 000, or via the Crime Stoppers ACT website.
Please quote reference 6711058. Information can be provided anonymously.
Police are expecting to identify those involved and charges are expected to be laid.
Photos: OnScene ACT Contributor