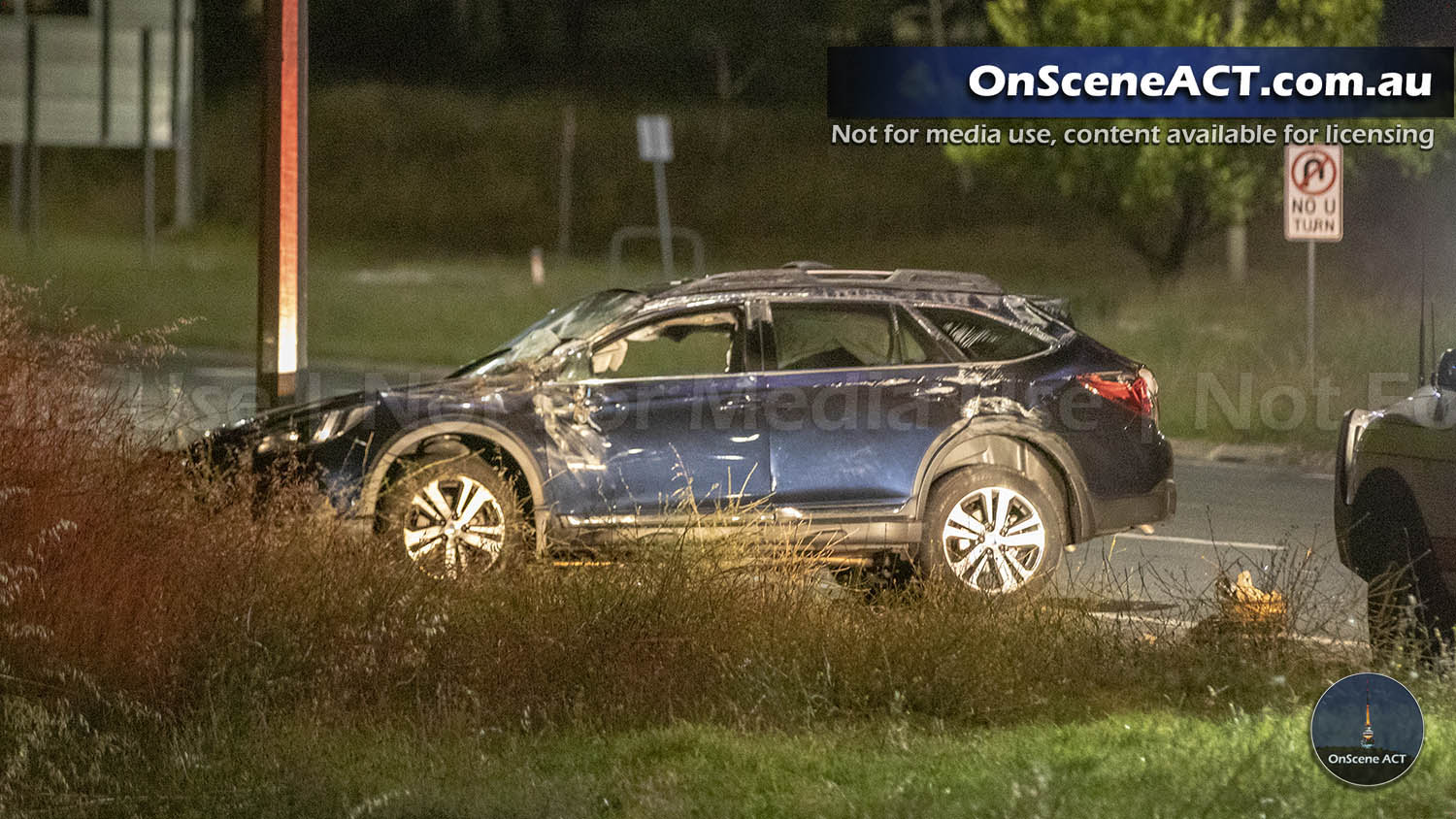 Police vehicle rolls after alleged drunk driver crashes into car
At around 9.10pm last night (Saturday 16th January) a police car was involved in a serious two car collision which occurred at the intersection of Hindmarsh Drive and Palmer Street, in Garran.
Police will allege that a silver station wagon turned in front of an unmarked police vehicle contrary to the traffic signals subsequently colliding with the unmarked car.
The police vehicle rolled, coming to rest approximately twenty meters east of the intersection.
The unmarked police vehicle was not responding to any urgent duty and was driving under normal road conditions without any lights or sirens activated.
The two police officers received minor injuries, with one requiring rescuing by ACT Fire and Rescue.
The driver of the silver station wagon was uninjured however police will allege the man had a blood alcohol level of 0.163.
He was issued an immediate suspension notice and investigations are being conducted by ACT Road Policing's Major Collision Team.
ACT Policing said in a statement that drivers that drink drive put both yourself and other drivers at significant risk. The decision is simple - drink or drive.
Anyone with information about this collision that could assist police is urged to contact Crime Stoppers on 1800 333 000, or via the Crime Stoppers ACT website. Please quote reference 6716090. Information can be provided anonymously.