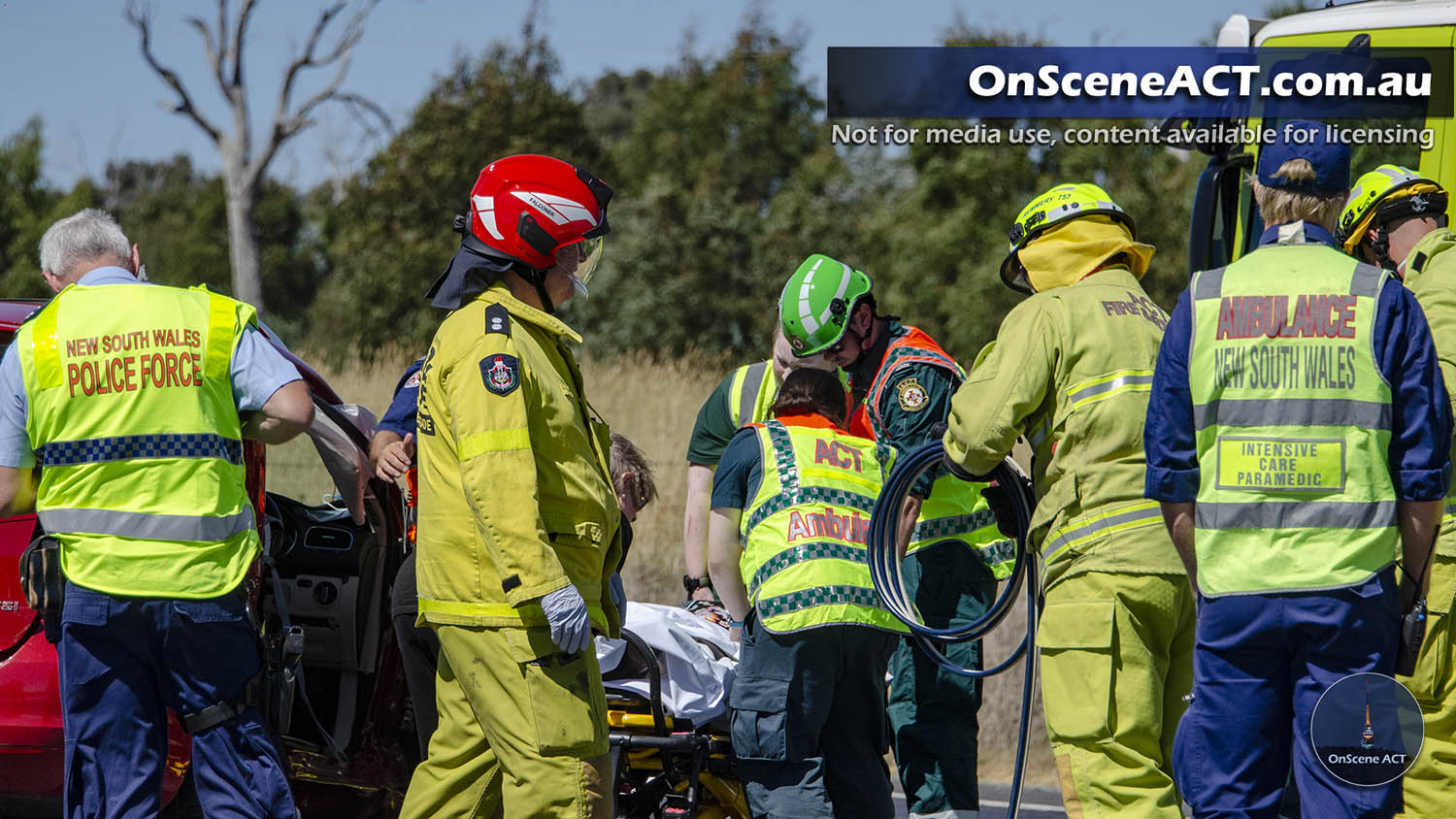 Three transported to hospital following Barton Highway crash
One person was trapped inside their vehicle for nearly an hour following a crash south of Murrumbateman this afternoon.
Just after 3pm ACT and NSW Emergency Services responded to reports of a motor vehicle crash on the Barton Highway.
Firefighters used hydraulic tools to rescue one person from their vehicle. The road was blocked in the Northbound direction for over an hour.
Three persons were assessed by ACT and NSW Ambulance Service Paramedics and were all transported to Canberra hospital in stable condition.
NSW Police is investigating the cause of the crash.