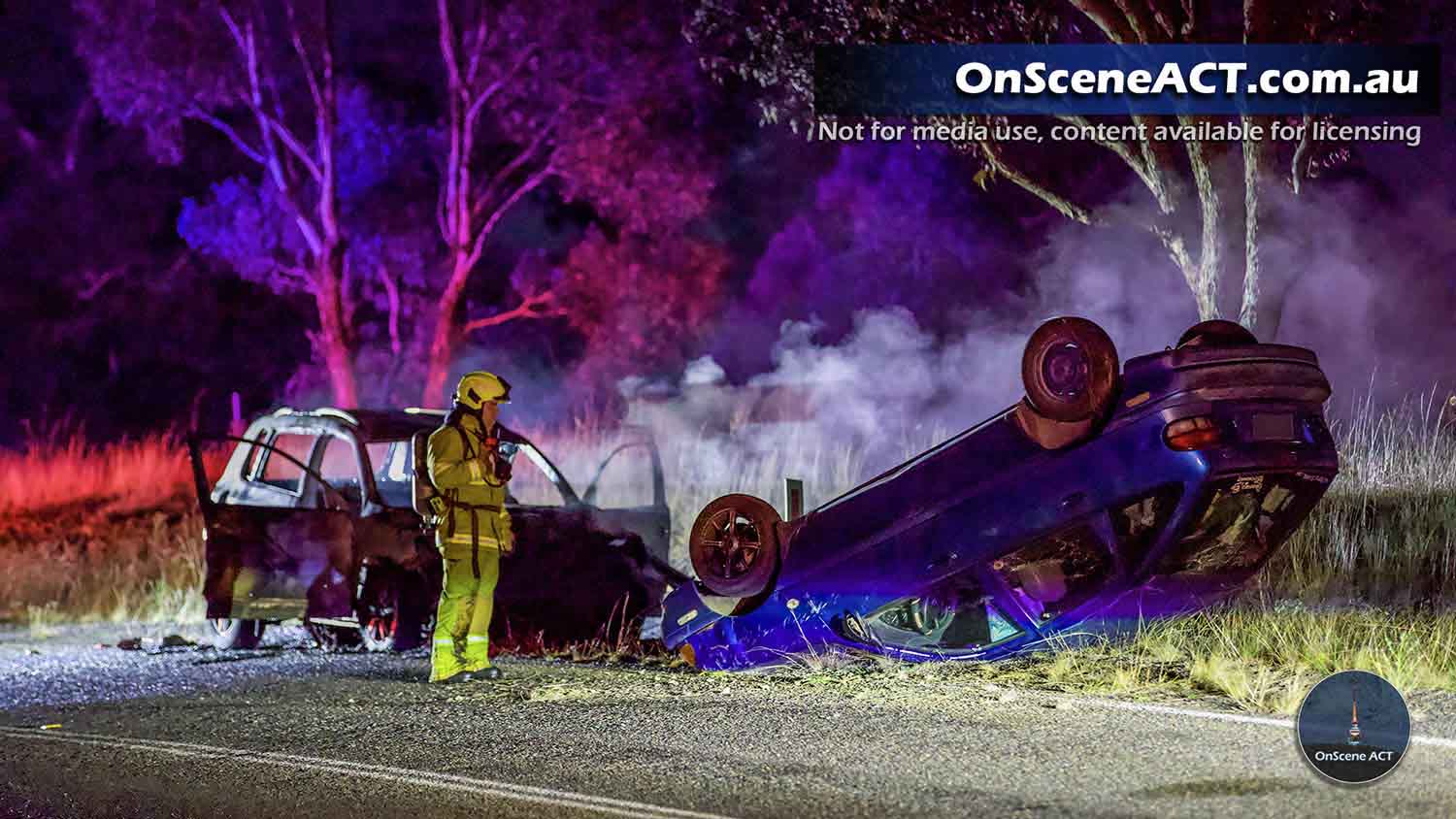 Good Samaritan's car catches fire while they help out at Tharwa crash scene
The vehicle of a Good Samaritan has caught fire after attempting to render assistance at a crash in Tharwa this evening.

At approximately 5pm ACT Emergency Services responded to reports of a motor vehicle crash on Tidbinbilla road just north of Tharwa.
A short time later another call was made to ACT Fire and Rescue to report a car fire in the same vicinity.

Emergency services responded to the scene but fortunately no one was seriously injured.

An ACT Emergency Services spokesperson said "Its believed a vehicle hit a kangaroo and rolled, another member of the public rendered assistance and their vehicle caught fire, the driver of the vehicle that rolled suffered minor injuries".

Firefighters extinguished the car and made the area safe.
The road was closed in both directions for a short period of time.

ACT Policing were also in attendance.