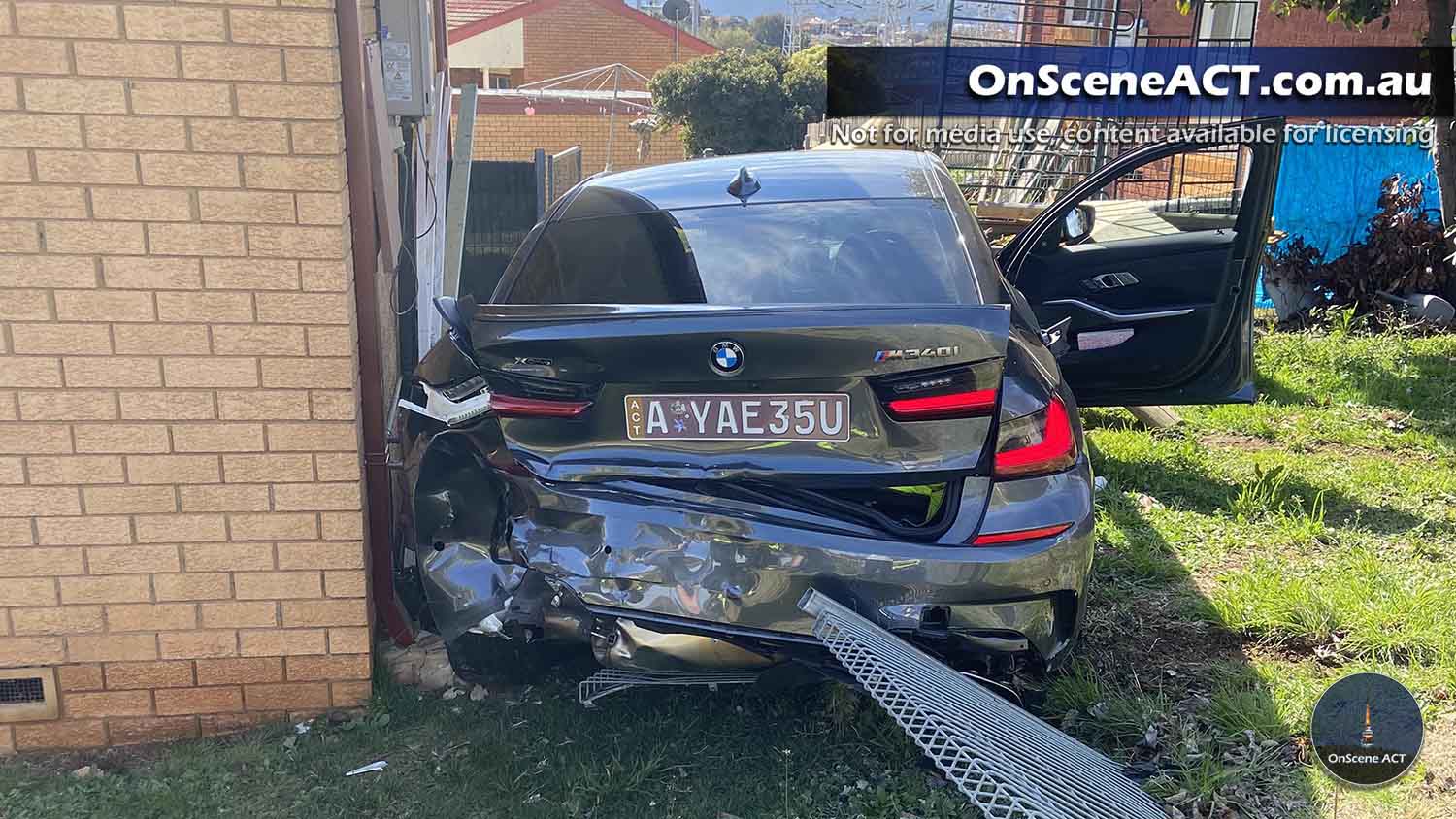 Police car crashes into home following pursuit in Karabar, NSW
ACT Policing are investigating a pursuit which ended with an unmarked police car crashing into a home on Southbar Rd in Karabar.
Police sighted an alleged stolen 4WD in Mckellar at 11.30am. Police pursued this vehicle a number of times across the Belconnen and northern Canberra suburbs however were forced to disengage their pursuit due to the erratic driving of the 4WD.
The vehicle was later located in Queanbeyan by a police officer driving an unmarked vehicle.
Police will allege the 4WD had deliberately rammed the police vehicle, causing both vehicles to crash in the front gardens of two homes.
The driver of the 4WD fled the scene.
Police said the officer suffered broken ribs and was able to chase down and arrest the offender immediately after the crash.
Charges in relation to this incident are expected to be laid.
Anyone who witnessed this incident or who has dash-cam footage of a grey Ford Ranger driving erratically after 11.30 am today is urged to contact Crime Stoppers on 1800 333 000 or www.crimestoppers.com.au

Images: OnScene ACT / Jack E.