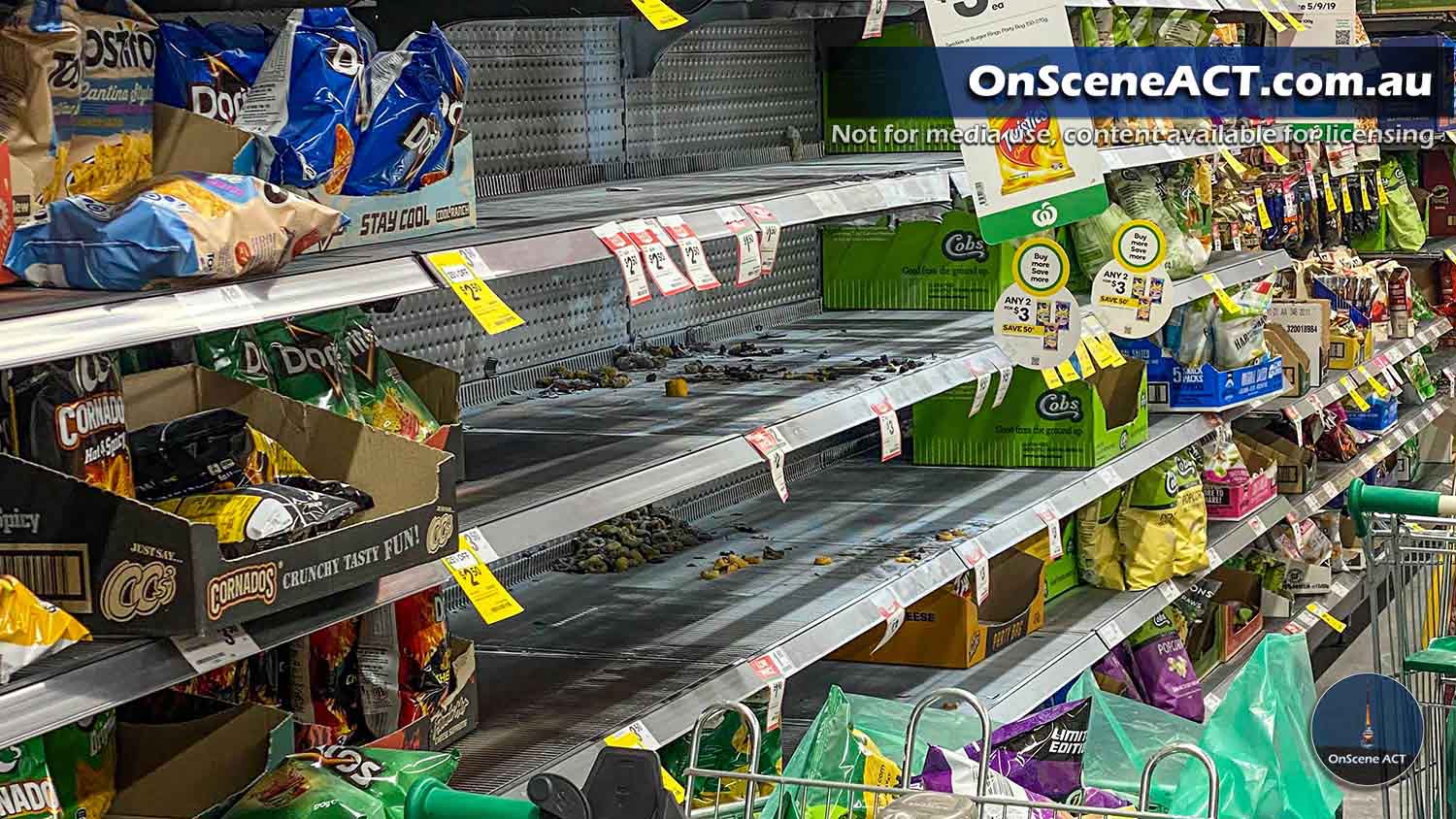 Arsonist strikes Mawson supermarket
Quick acting supermarket staff have prevented a major fire breaking out inside a Mawson supermarket this afternoon.
Just after 1pm Woolworths staff were alerted to a fire in one of the aisles inside the store.

Quick actions of staff were able to extinguish the fire with extinguishers preventing further spread.

ACT Fire and Rescue responded to the scene and ensured the area was safe by conducting ventilation and air monitoring.

A Woolworths staff member stated "someone came along and lit some chips on fire".

About 50 people had to be evacuated form the building.

The scene has been handed over to ACT Policing for investigation.