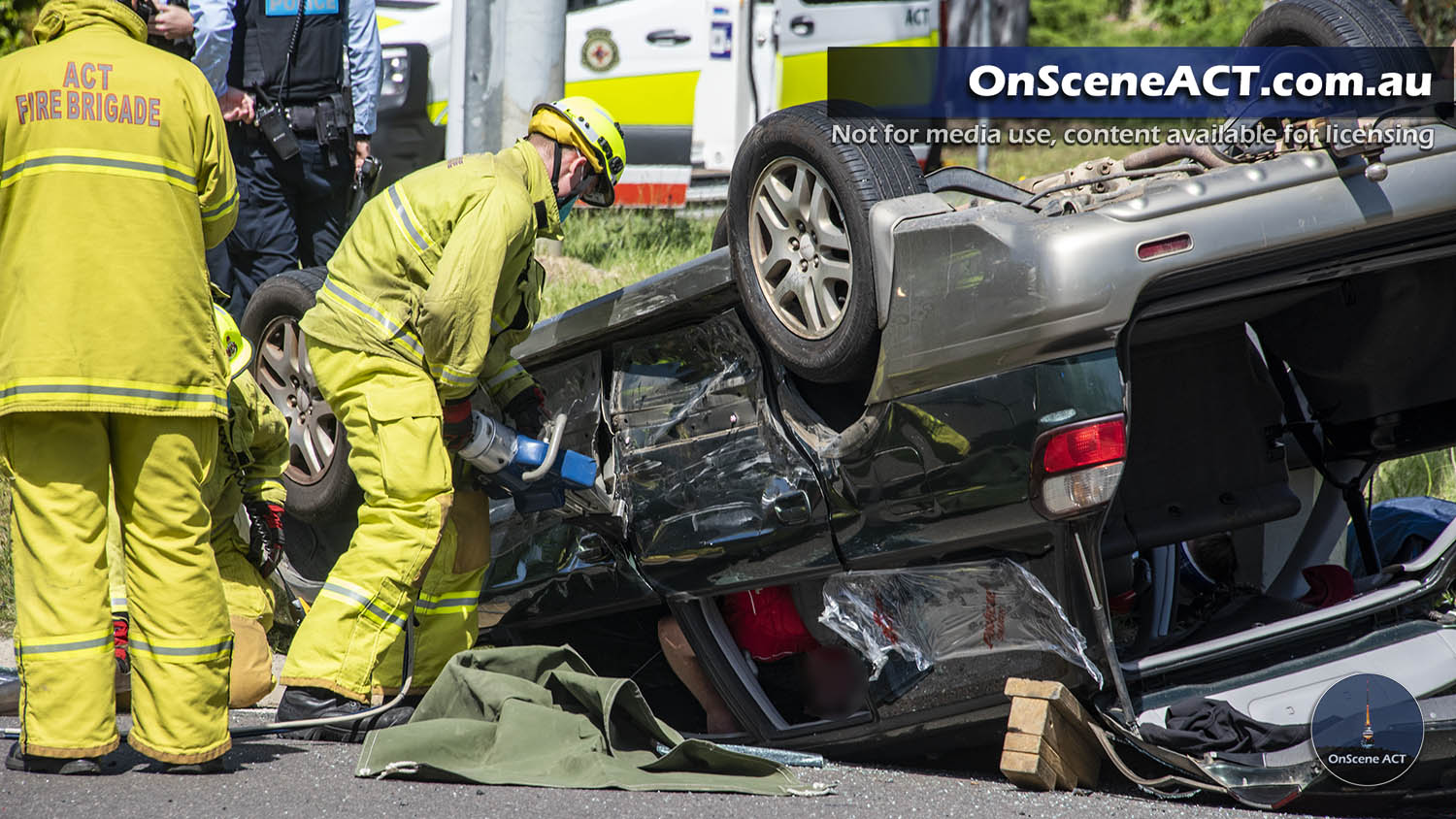 Man rescued following crash in Griffith
A man has being rescued following a rollover in Griffith this morning.
Just before 10am ACT Emergency services responded to reports of a motor vehicle crash at the intersection of Sturt Avenue and McMillan Crescent.

Upon arrival they located a car upside down with one occupant trapped inside.

Firefighters worked to stabilise the car and then proceeded to use hydraulic rescue tools to force open the door of the car.

The man was then assisted by firefighters and paramedics from the vehicle.

An ACT Emergency Services Agency spokesperson said ACT Ambulance Service paramedics treated a number of persons at the scene but no one required transport to hospital.

ACT Policing were also in attendance at the crash scene and are investigating.