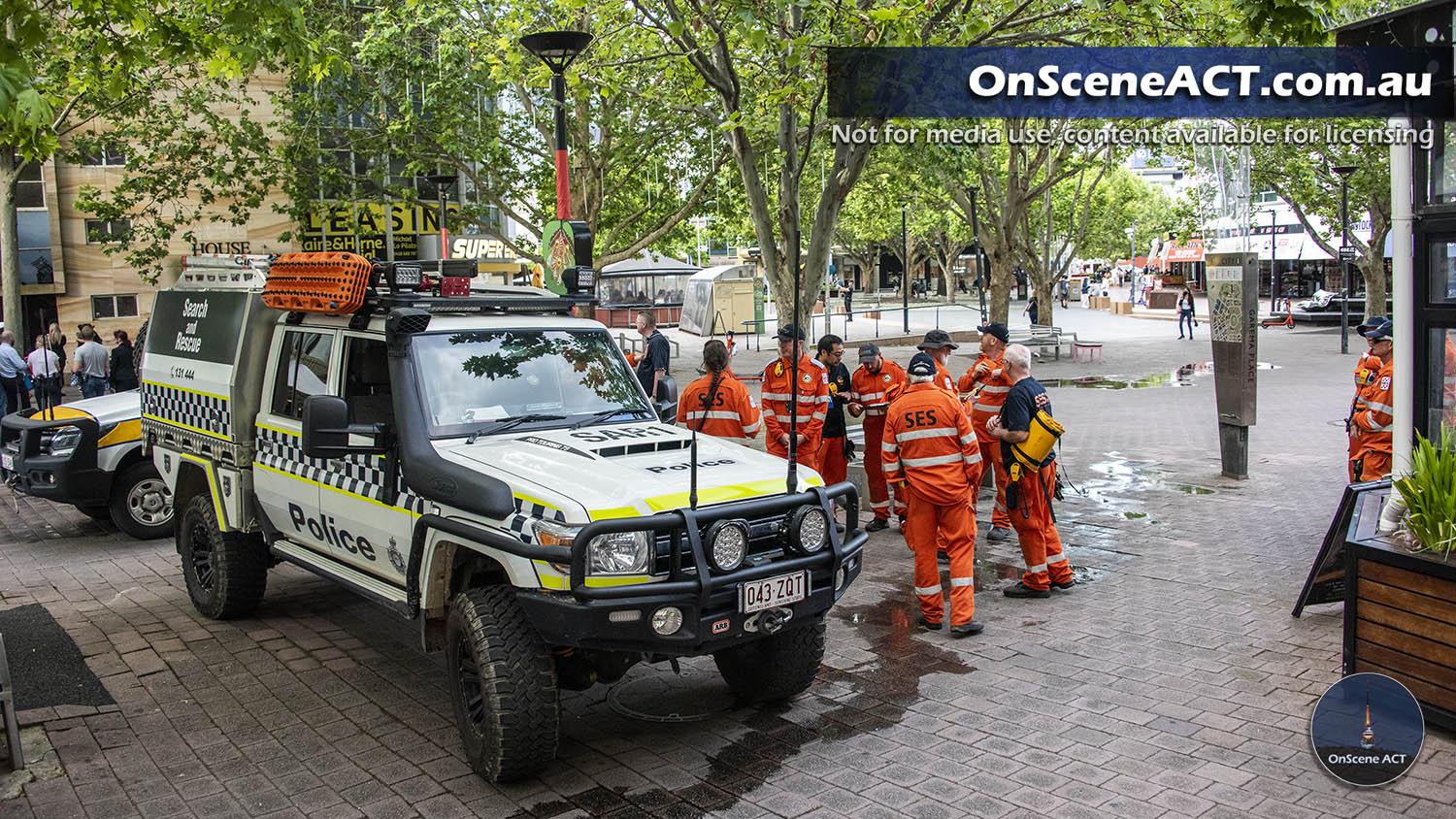 19 year-old man charged with murder following alleged altercation in the city
A 19-year-old man has been charged with murder following an alleged altercation in the city yesterday.
At approximately 9.45am yesterday (Saturday, 4 December 2021) ACT Emergency Services responded to reports a man had collapsed in Garema Place.

Despite the first-aid efforts of members of the public, police, and ACT Ambulance Service paramedics, the 29-year-old man died at the scene.

Police have said information received from witnesses and CCTV footage indicated the deceased man was involved in an altercation prior to his collapse.
Police located the alleged offender about 45 minutes later and after a short foot pursuit, he was arrested in Ainslie Avenue.
The 19-year-old man was charged with one count of murder and is scheduled to appear in the ACT Magistrates Court tomorrow (Monday, 6 December 2021).
Anyone with information about the altercation that can assist police is urged to contact Crime Stoppers on 1800 333 000, or via the Crime Stoppers ACT website. Please quote 6978051. Information can be provided anonymously.