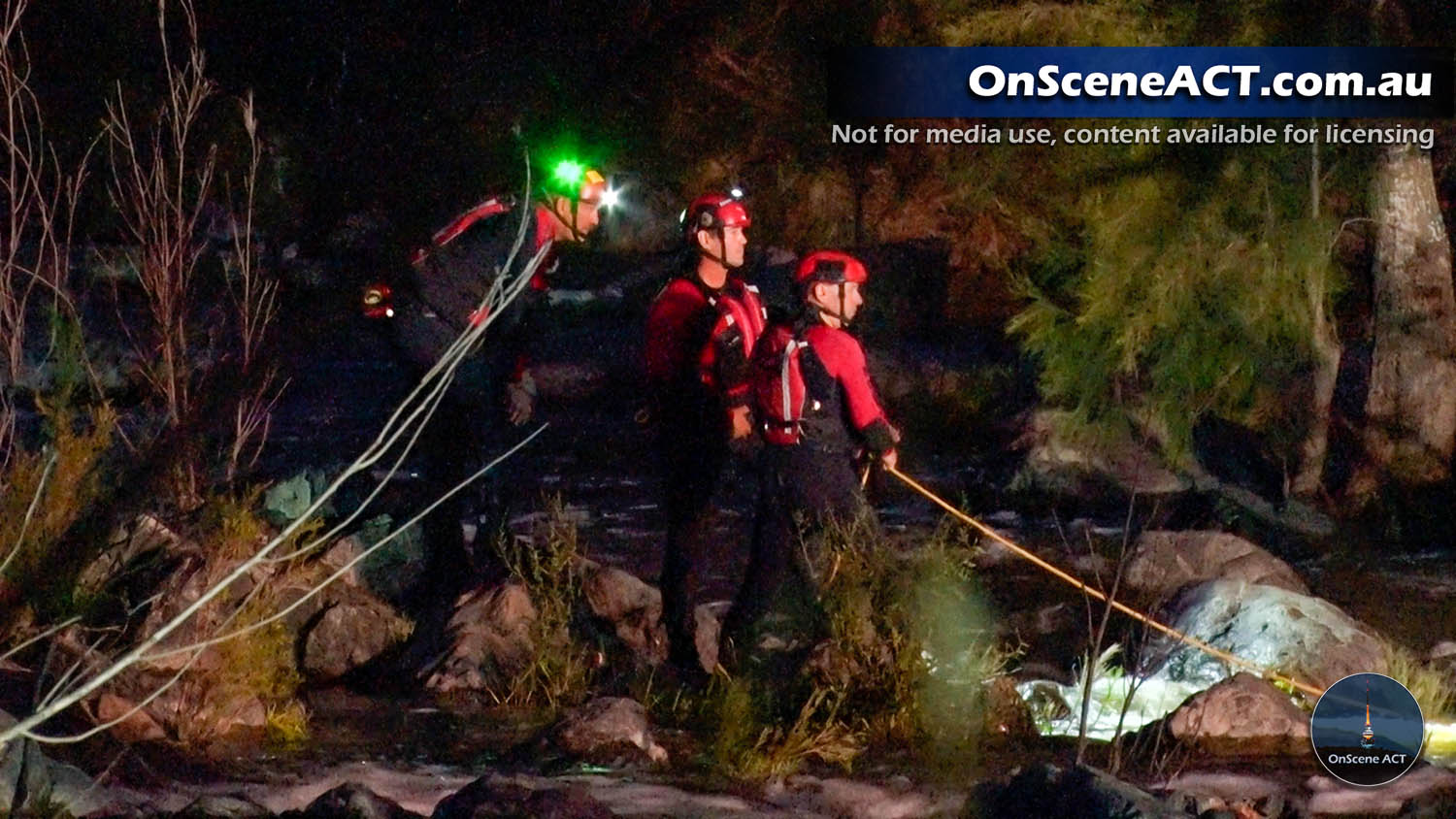 Hiker rescued after becoming trapped in floodwaters at Kambah Pool
A hiker has been rescued after being caught on a rock after attempting to cross floodwaters in Kambah overnight.
At around 7pm on the 8 December 2021, ACT Policing received a report that a man was stranded on a rock in the Murrumbidgee River in Kambah.
Police say the man had hiked from Casuarina Sands and had become stuck on a rock when attempting to cross the fast-flowing river.
Emergency services from ACT Fire & Rescue, AFP Search and Rescue, AFP Maritime, ACT SES and AFP Air Support Team attended the scene to coordinate the rescue.
At 9pm the man was successfully retrieved from the river and safely taken ashore without injury.