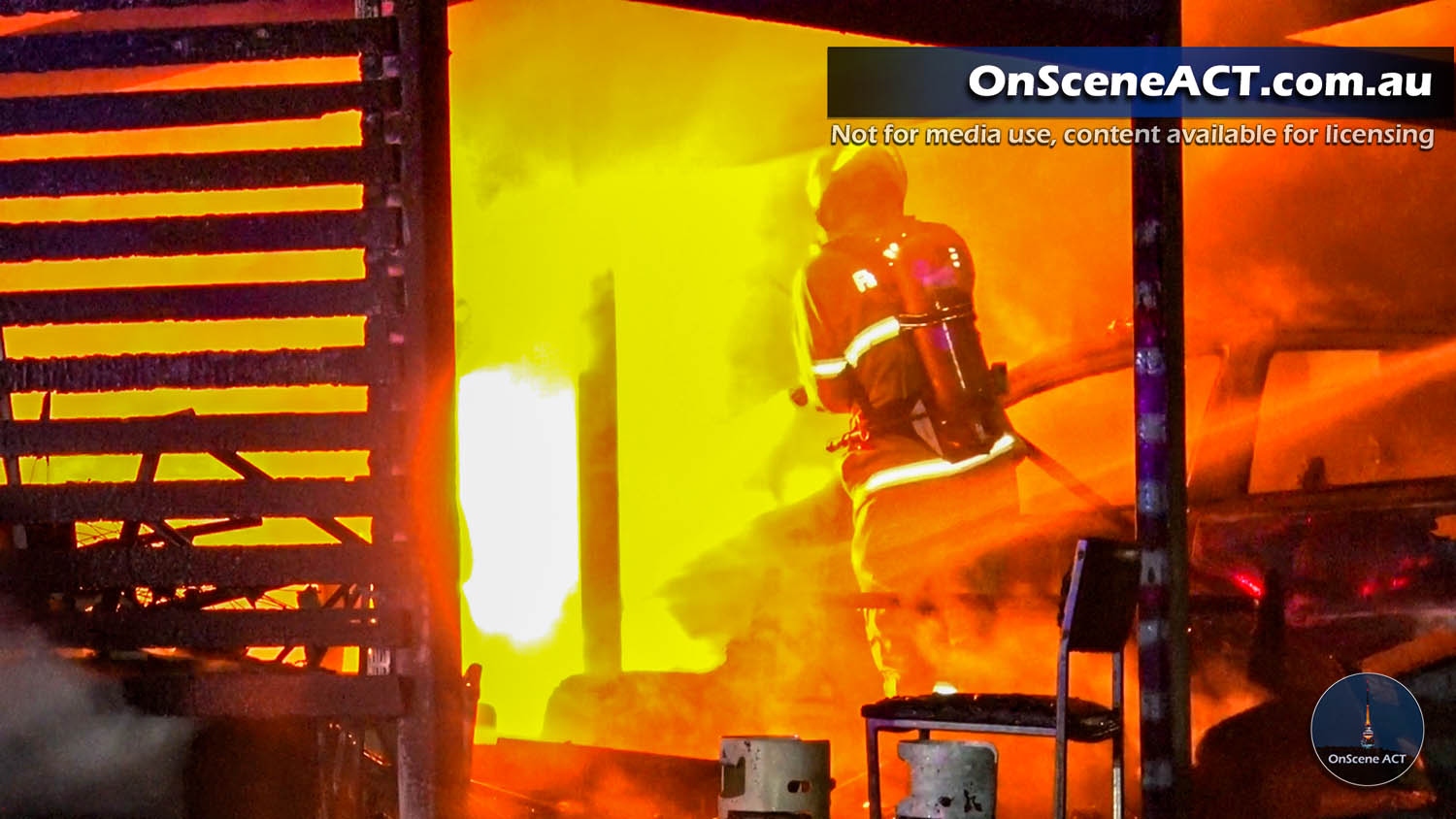 Firefighters extinguish garage fire in Lyneham overnight
A garage has been extensively damaged following a fire in Lyneham overnight.
At approximately 4.20am ACT Fire and Rescue responded to reports of a structure fire on Goodchild Street.
Nearby residents had already got to work with hoses preventing further spread prior to the arrival of firefighters.
Firefighters arrived on scene bringing the fire under control quickly, cooling gas bottles and checking for fire spread into the lockers in the garage.
The fire involved at least one vehicle and several other household items, the cause of the fire is unknown, and investigations are ongoing.
ACT Policing were also in attendance
There were no reported injuries.