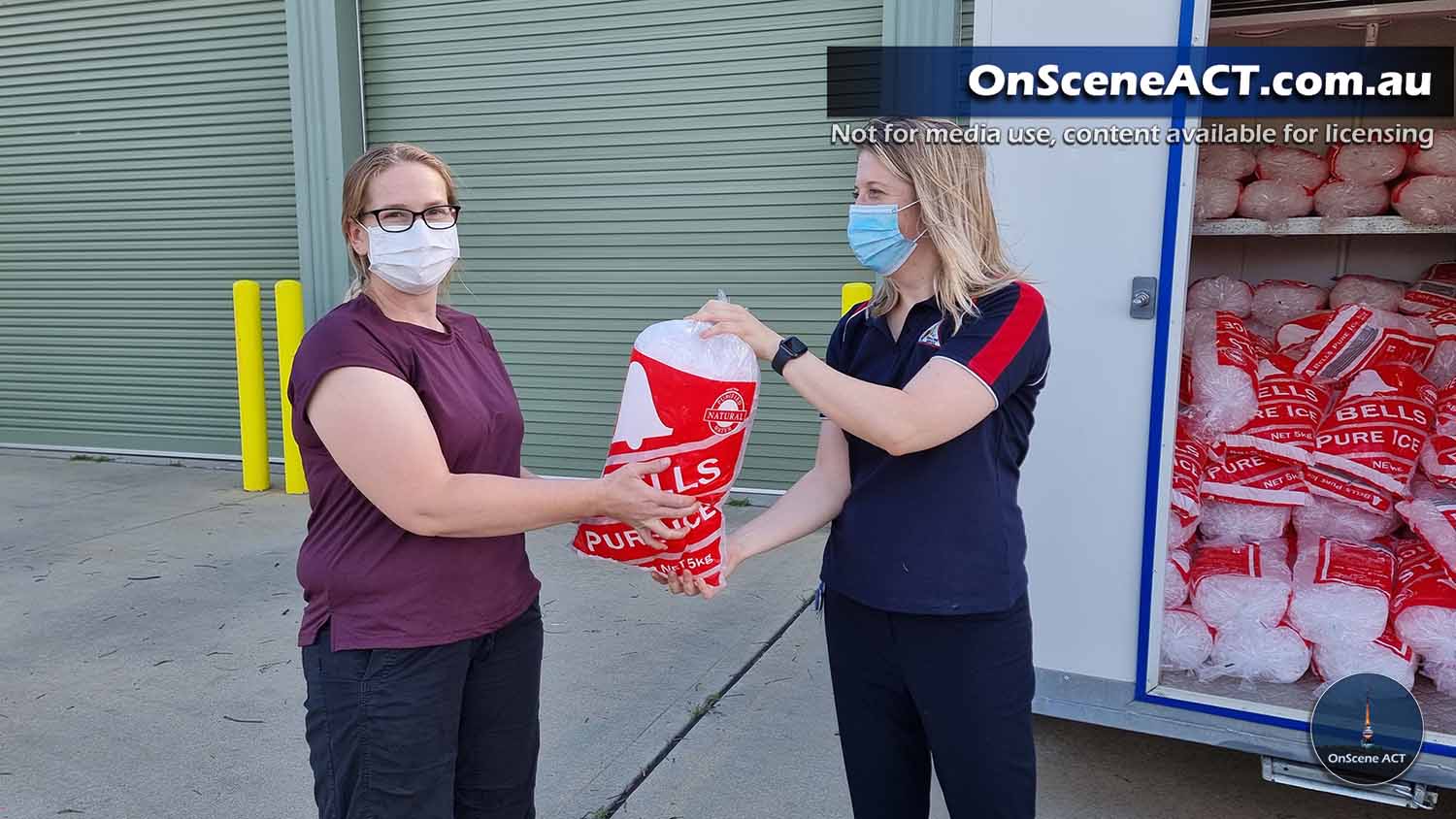 Support hub established to assist storm affected residents
A community information hub has been established at the RFS Molonglo Brigade today to provide charging stations, ice for eskies, a skip to dispose food waste and incident information for those affected by the ongoing storm response across the Belconnen region.
ACT ESA has advised this hub is not equipped to provide temporary accommodation or catering.

The hub will be open from 5:00pm-9:00pm, 5th January, 2022 and from 11:00am-5:00pm on the 6th Jan.
The support hub is located at 27 Drake-Brockman Dr, Higgins, ACT.
Power restoration works is expected to continue into the weekend for many with EVO energy working through the backlog of power outages.
Residents are advised to exercise safe COVID-19 practices when attending this hub by wearing masks, social distancing and checking in with the provided QR code to keep the volunteers, yourself, and the community safe.
For those requiring food relief support there are a number of local community organisations who are providing assistance and details of these organisations can be found here: https://bit.ly/3sZyE1Z
The Bureau of Meteorology is also predicting the possibility of further severe storms tomorrow, Thursday 6 January, and on Friday 7 January.