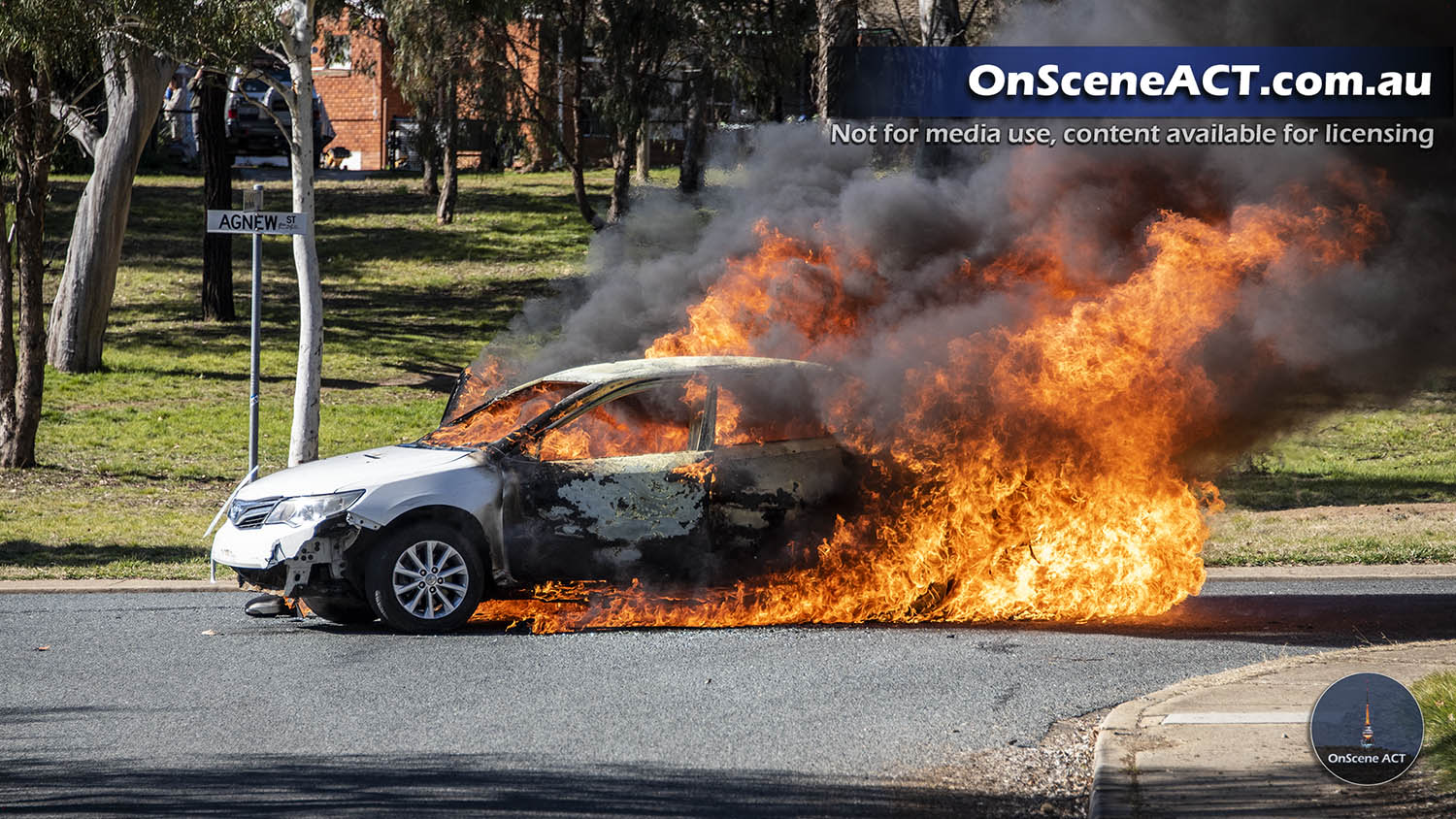 Vehicle set alight following chase across Canberra
Firefighters have extinguished a car fire in Ainslie this afternoon.
An ACT Policing spokesperson told OnScene ACT that ACT Policing officers pursued two vehicles suspected of being stolen and used during the commission of other crimes in various Canberra suburbs.
The pursuits were terminated due to public safety concerns.
Just after 1pm ACT Fire and Rescue responded to reports of a car fire at the intersection of Agnew Street and Raymond Street.
Firefighters quickly contained the fire and police commenced a search in the area for the suspects.
Police have also confirmed that there were no reports of gunshots in relation to the pursuit today.
Anyone with any information about, or dash-cam footage of, the pursuits is urged to contact Crime Stopper ACT on 1800 333 000. Quote reference P2090480.