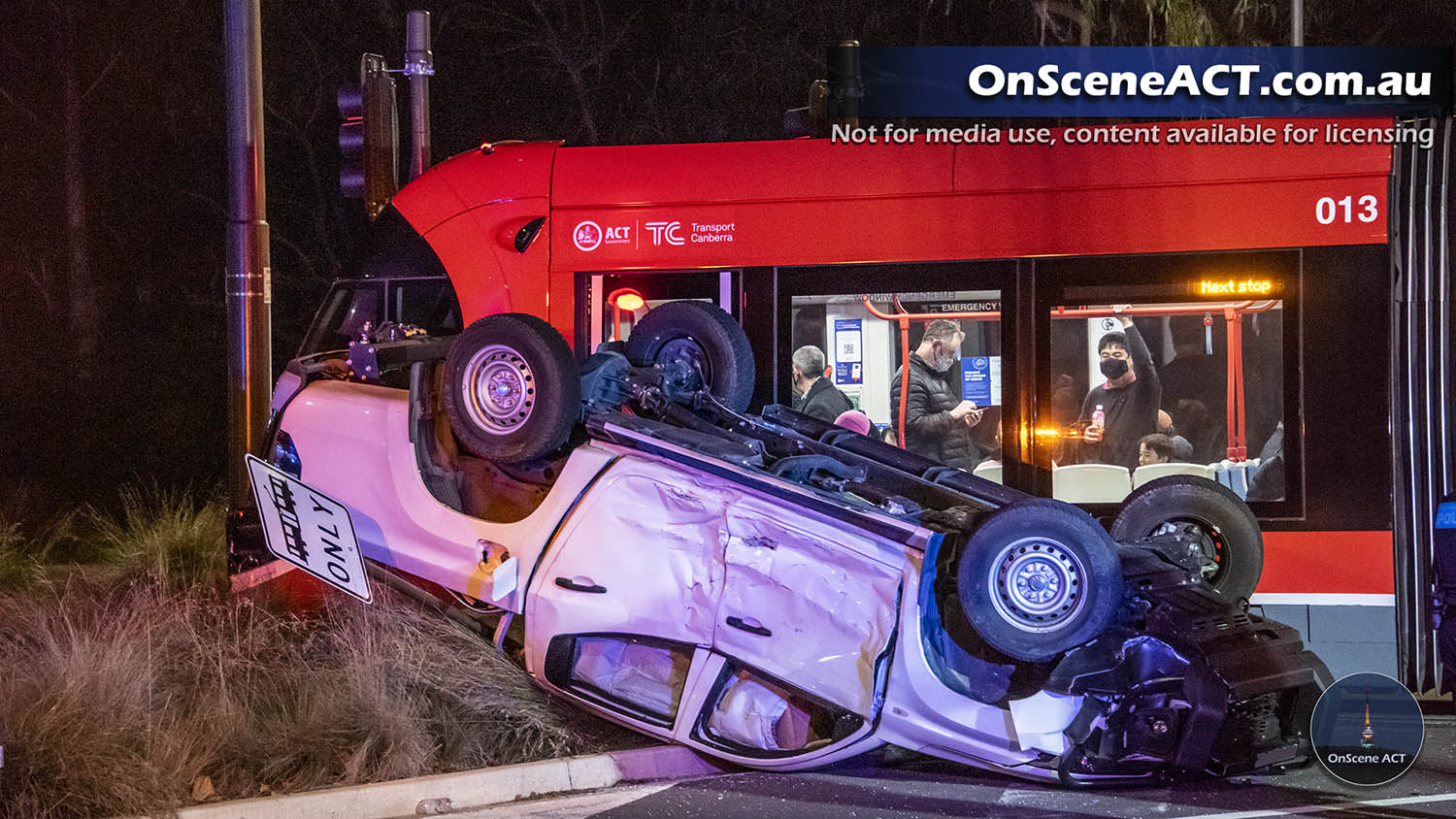 Utility driver blows four times the legal limit following Light Rail collision
A 50 year-old Mckellar man will face court after allegedly driving through a red light and colliding with a light rail vehicle whilst intoxicated.
Just after 6pm ACT Emergency Services responded to reports of a motor vehicle crash on Northbourne Avenue near the intersection of Murdoch Street.

The driver of the utility was assessed on scene by ACT Ambulance Service paramedics but did not require transport to hospital.

An ACT Emergency Services Agency spokesperson said that there were no reports of injuries as a result of the crash.
The Mitsubishi Triton driver participated in a roadside breath screening where he returned a positive blood alcohol reading of 0.189.
The man will be summonsed to appear before the ACT Magistrates Court for driving a prescribed content of alcohol, disobeying a red traffic arrow and driving into the path of a tram.
Superintendent Road Policing, Corey Heldon, wanted to remind Canberrans that we need to remain vigilant when on the roads at all times.
"This was an incredibly fortunate outcome, but this could have easily been our 11th road fatality this year," Supt Heldon said.
"There are no circumstances where driving under the influence of alcohol is acceptable.
"If you are caught doing the wrong thing, you will face the full consequences of the law."

The Light Rail Vehicle sustained some damage but was able to be driven from the incident.