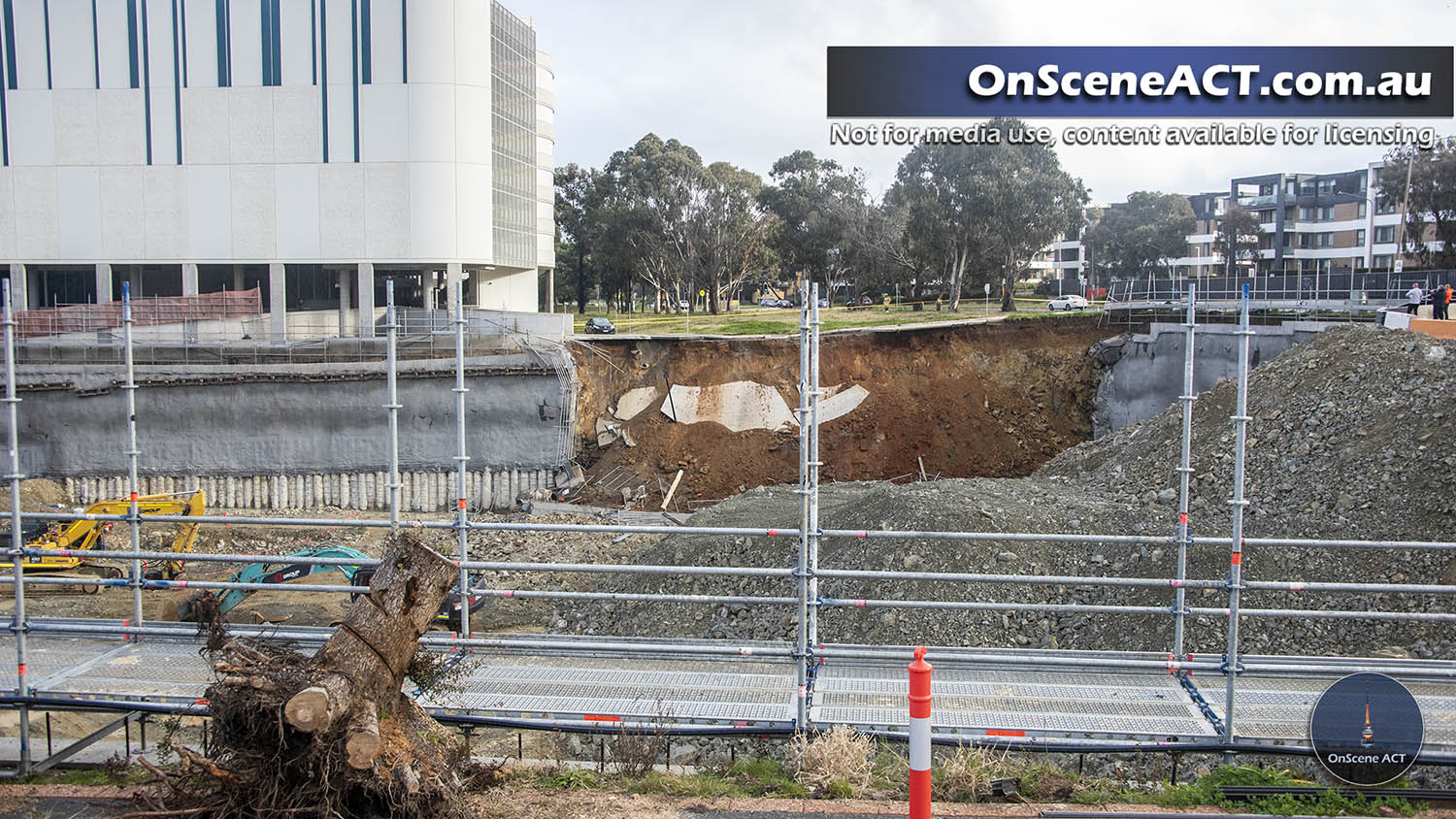 Multi-story carpark evacuated following building site collapse in Phillip
A multi-story carpark has been evacuated and a large exclusion zone put in place following a collapse at a construction site in Phillip this afternoon.
Just after 2.30pm, ACT Emergency Services responded to reports of a structure collapse at the intersection of Melrose Drive and Launceston Street.

Upon arrival firefighters located a retaining wall that had collapsed taking a part of a roadway with it.

Firefighters and Police quickly closed off the area surrounding the pit and evacuated a nearby multi story carpark.

One lane remains closed on Melrose Drive.

Worksafe are now on scene investigating.

There were no reports of injuries.