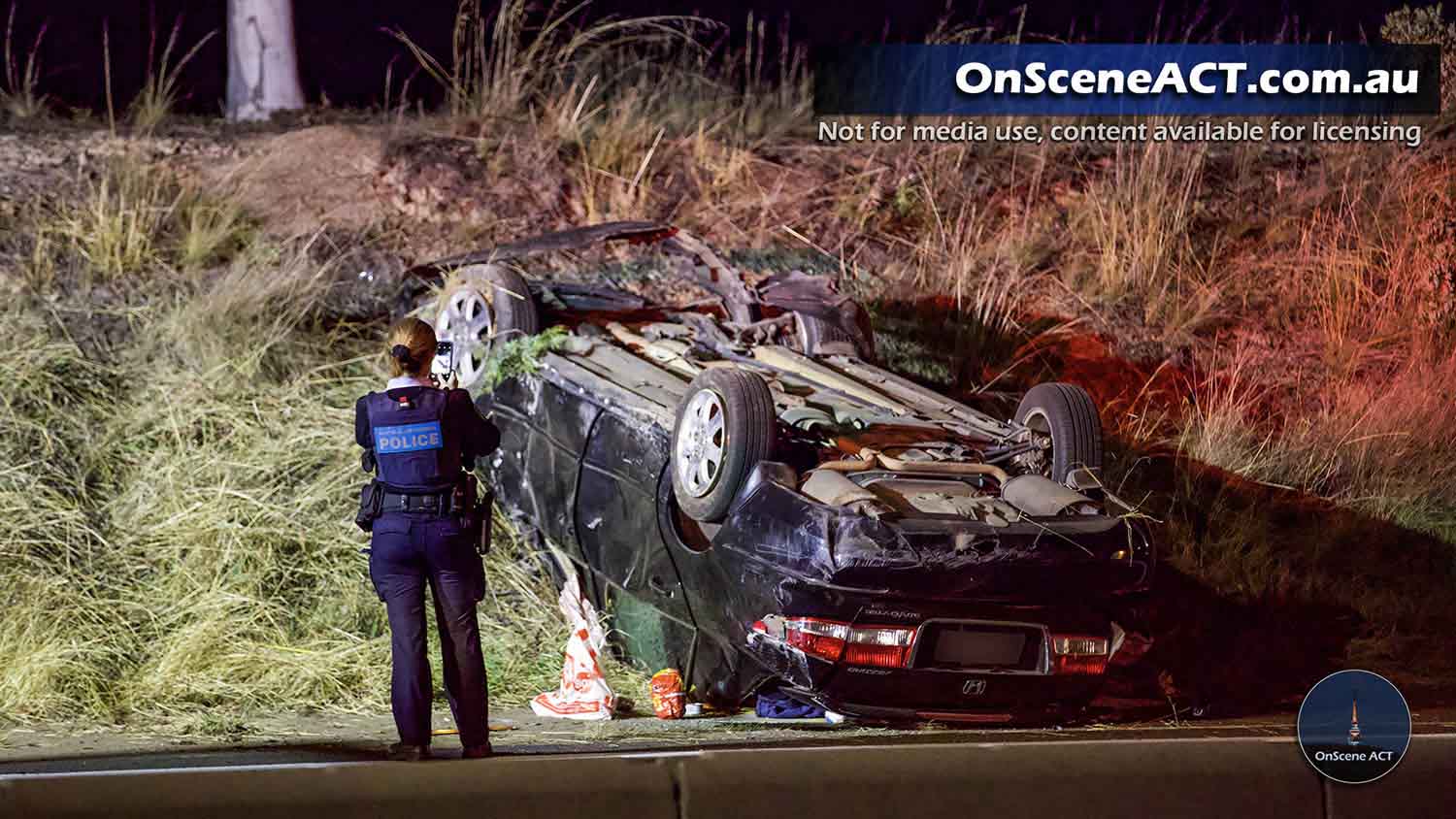 Police investigate crash on Tuggeranong Parkway
ACT Policing is investigating a rollover that occurred on the Tuggeranong Parkway overnight.

At approximately 7.30pm ACT Emergency Services responded to reports of a motor vehicle crash on the Tuggeranong Parkway north of Sulwood Drive.
Upon arrival emergency services located a car upside down on an embankment off the side of the road.

An ACT Policing spokesperson said last night that police were attempting to locate the driver who left the scene shortly after the collision.

One lane of the Tuggeranong Parkway was closed Southbound until the scene was cleared.

Investigations remain ongoing.