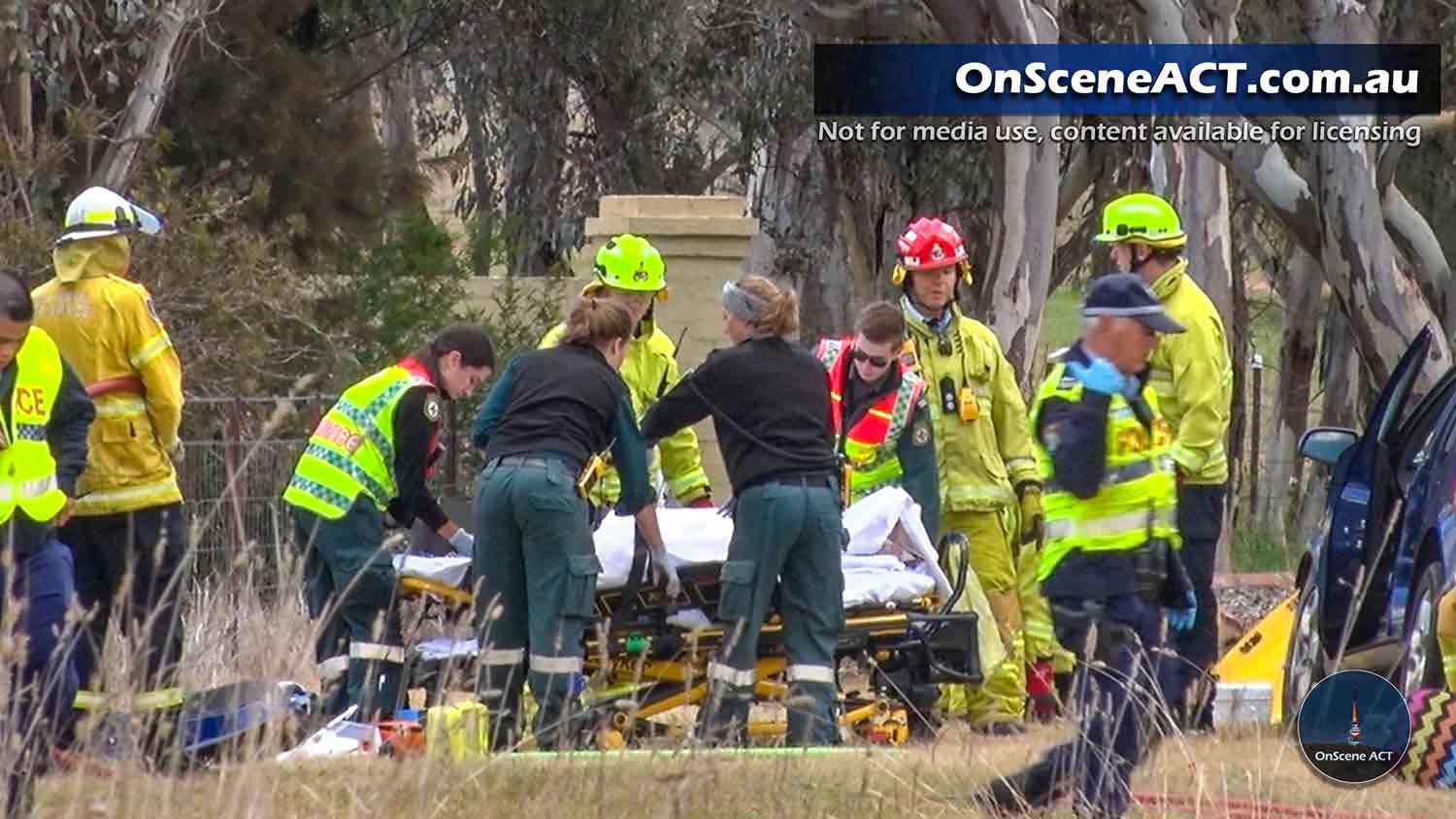 Man suffers serious leg injuries following crash in Wallaroo
A man has been transported to hospital in a serious condition following a crash in Wallaroo this afternoon.
Just before 3pm ACT and NSW Emergency Services responded to reports of a motor vehicle crash with persons trapped.
Upon arrival firefighters found a person trapped in a vehicle on the side of the road after it collided with a tree.
ACT Fire and Rescue assisted NSW RFS with the extrication of one person from the vehicle, he was then assessed on scene by ACT Ambulance Service Paramedics and transported to hospital with serious leg injuries.
The road was partially closed for more then an hour until the debris was cleared.
NSW Police are investigating the incident.