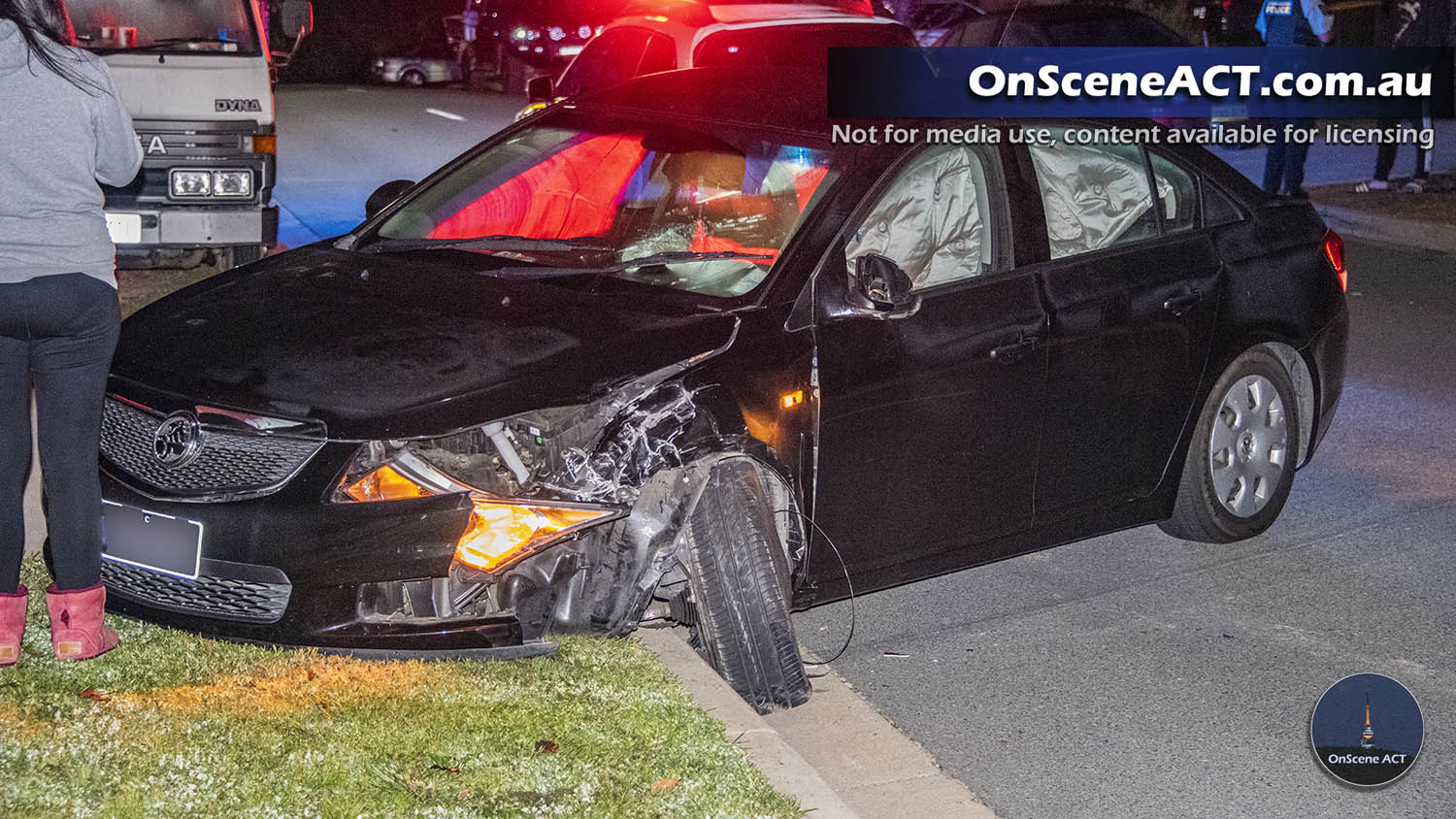 Woman arrested following crash in Macgregor
A woman has been arrested overnight after allegedly refusing to provide a breath sample following a crash in Macgregor.
At approximately 10.45pm ACT Emergency Services responded to reports of a motor vehicle crash to Constance Stone Street.

A police spokesperson said that a black sedan collided with a parked Holden Commodore sedan. ACT Ambulance Services assessed the driver of the black sedan but she did not require transport to hospital.

A 43-year-old woman who was driving the black sedan was taken into custody and later charged with failing to provide a sample of breath for analysis. Her right to drive in the ACT was immediately suspended for 90 days.

Police urge all drivers to either drink or drive. Drink driving puts the driver and other road users in the ACT at serious risk of injury or death.