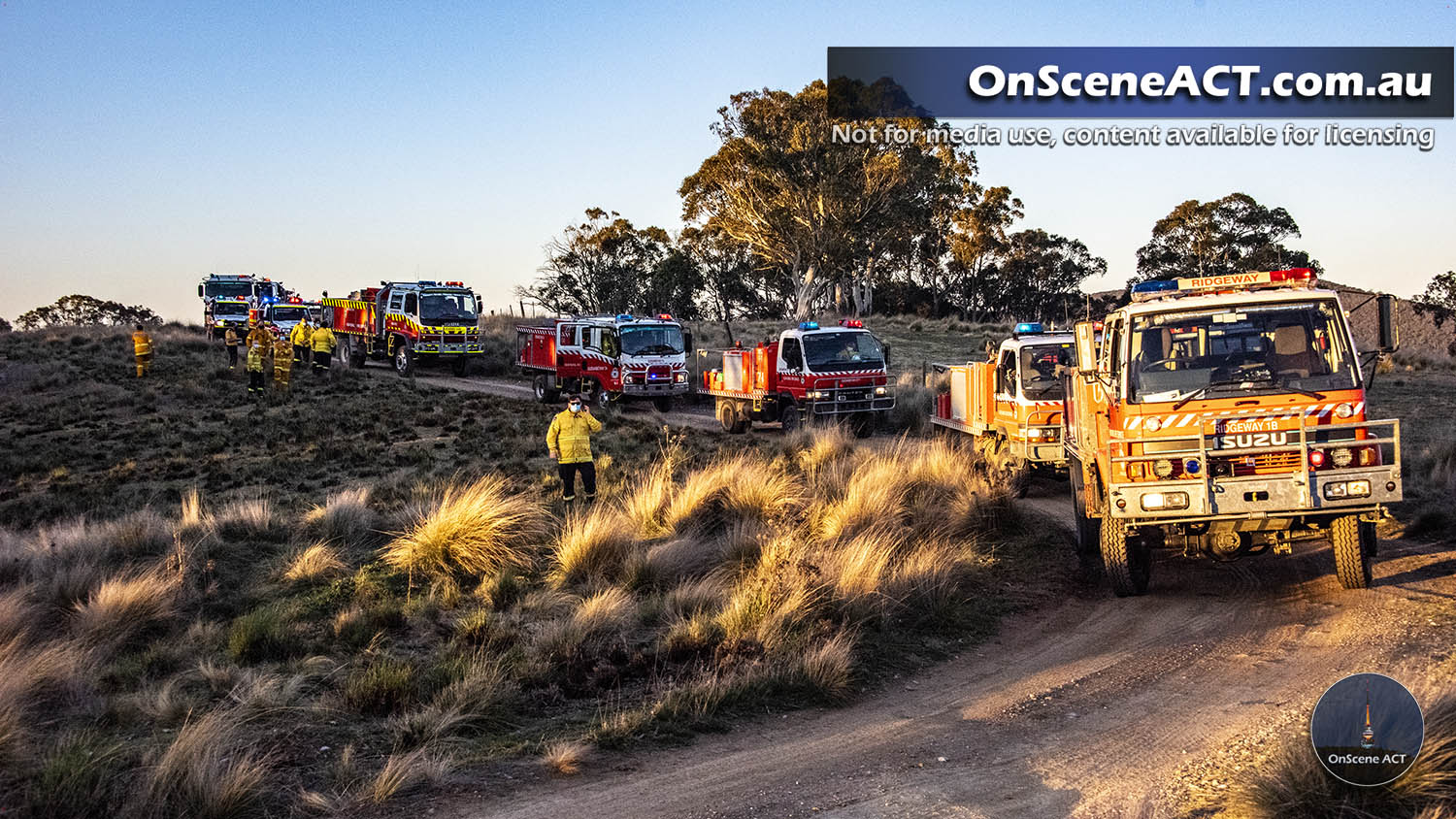 Firefighters work to contain bushfire burning South of Canberra
Firefighters continue to work into the night after a fire broke out in remote bushland South of Canberra this afternoon.
Just after 3pm NSW Rural Fire Service responded to reports of a smoke sighting in the vicinity of Jerangle Road about 8km Southwest of Captains Flat.

Upon arrival they located a fast moving grass fire burning down in a remote valley, and a spot fire burning further up the hill from the main fire front.

Firefighters quickly contained the spot fire and sent more units down to the fire in the valley floor where they continue to work on the fire burning in steep terrain.

As of 2pm (12th September 2021) the size of the fire had been revised down to 25Ha and was still in the process of being controlled.
A spokesperson from the Monaro Zone said fire control had been gained on the Southern edge with minimal activity on the Northern Edge.

More than 15 trucks from NSW Rural Fire Service from both Monaro and Lake George Zones attended the scene during the height of the fire.

The fire is expected to be extinguished in the coming days.

The fire was determined to have started by a campfire.

This fire comes as a timely reminder to get ready for bushfires, further information can be found here: https://www.rfs.nsw.gov.au/plan-and-prepare