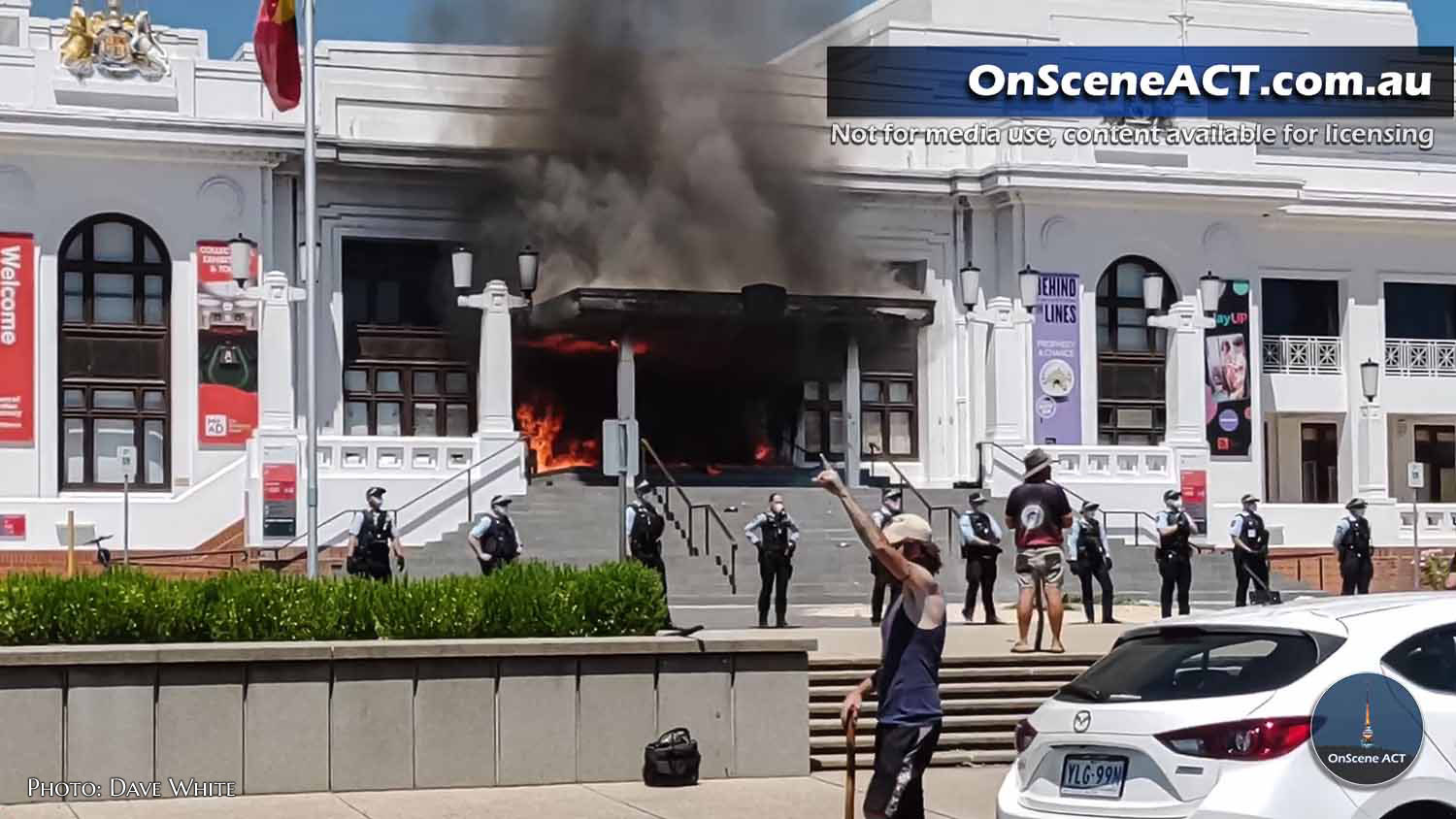 Old parliament house set on fire during protests in Canberra
ACT Policing will launch an investigation following a fire which caused extensive damage to the front of Old Parliament House today.
Police have said in a statement that protestors have been at the front of Old Parliament House for over a week and this morning began a traditional smoking ceremony.
The fire is believed to have spread quickly into the roof above where the smoking ceremony was taking place.
The building was quickly evacuated, and firefighters were called to the scene.
A spokesperson from ACT Fire and Rescue said that fire control was contained within 15 minutes of their arrival.
Although there were no injuries that resulted from the blaze there was extensive water damage to the interior and extensive fire damage to the facade of Old Parliament House.
Old Parliament House is expected to remain closed for some time.
An investigation into the incident is ongoing and police have said criminal charges may be laid.