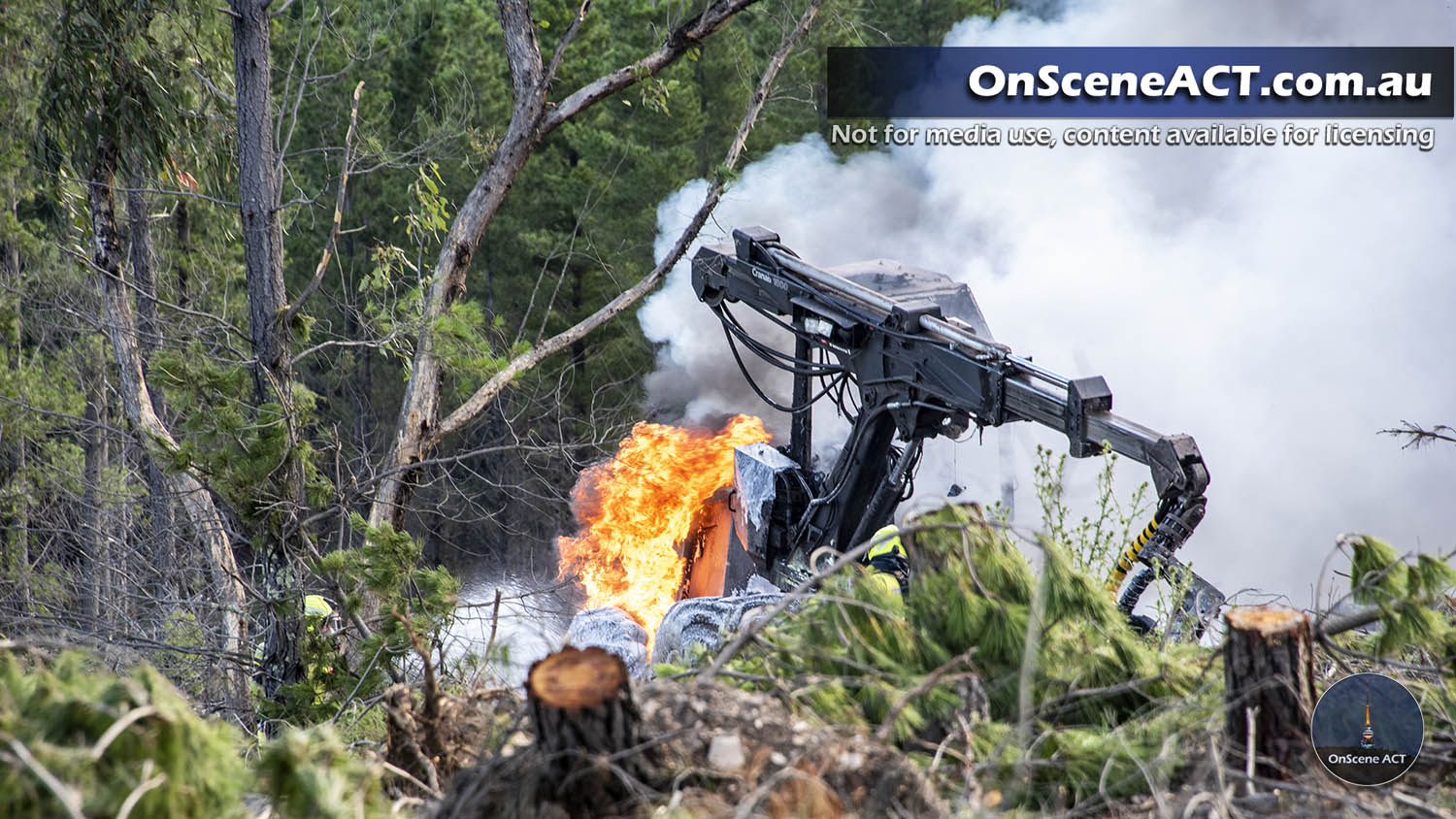 Firefighters extinguish machinery fire in Kowen Forest
Firefighters have extinguished a machinery fire in Kowen this afternoon.
At approximately 5.20pm ACT Fire and Rescue responded to reports that a large piece of machinery was on fire in Kowen Forest.

It took firefighters about 20 minutes to make their way into the forest and locate the machine, which was burning down a hill in hard to access terrain.

Firefighters used foam as a large amount of oil burned creating difficult firefighting conditions.

Firefighters were able to contain the fire to a small area and prevent its spread into more dense forest.

The cause of the fire is yet to be determined.
ACT and NSW RFS were also in attendance.