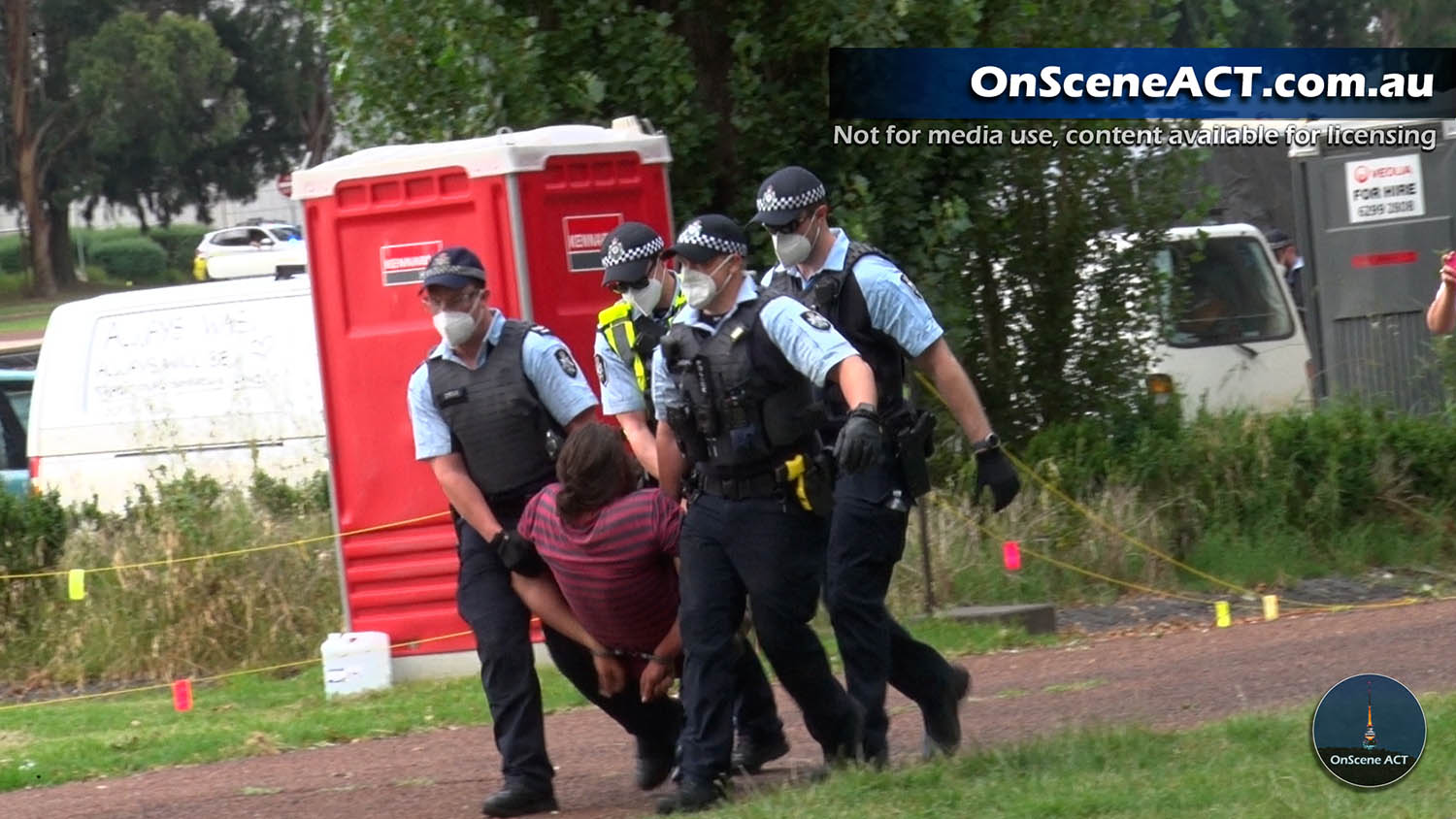 Two arrested following police operation to remove camp at Old Parliament House Lawns
ACT Policing supported by additional AFP resources including Specialist Protective Command resources today (Friday, 14 January 2022) moved camping structures and vehicles from parkland in front of Old Parliament House.
The National Capital Authority (NCA) requested the support of the AFP to clear and secure the area on the lawns to the north-east of Old Parliament House to enable and support the commemorations planned by the Aboriginal Tent Embassy leading up to its 50th anniversary on 26 January 2022.
The AFP respects the rights of people to peacefully protest however camping on grounds in the Parliamentary precinct requires the approval of the National Capital Authority.
Campers have been advised of alternate camping facilities that are available across the ACT.
Today's actions don't prohibit any person peacefully protesting if they wish. However without the approval of the NCA, no persons will be allowed to camp or park on the grounds in front and surrounding Old Parliament House.
Two people have been arrested at the scene - one for breach of bail and one for obstructing a public official.
Text: ACT Policing