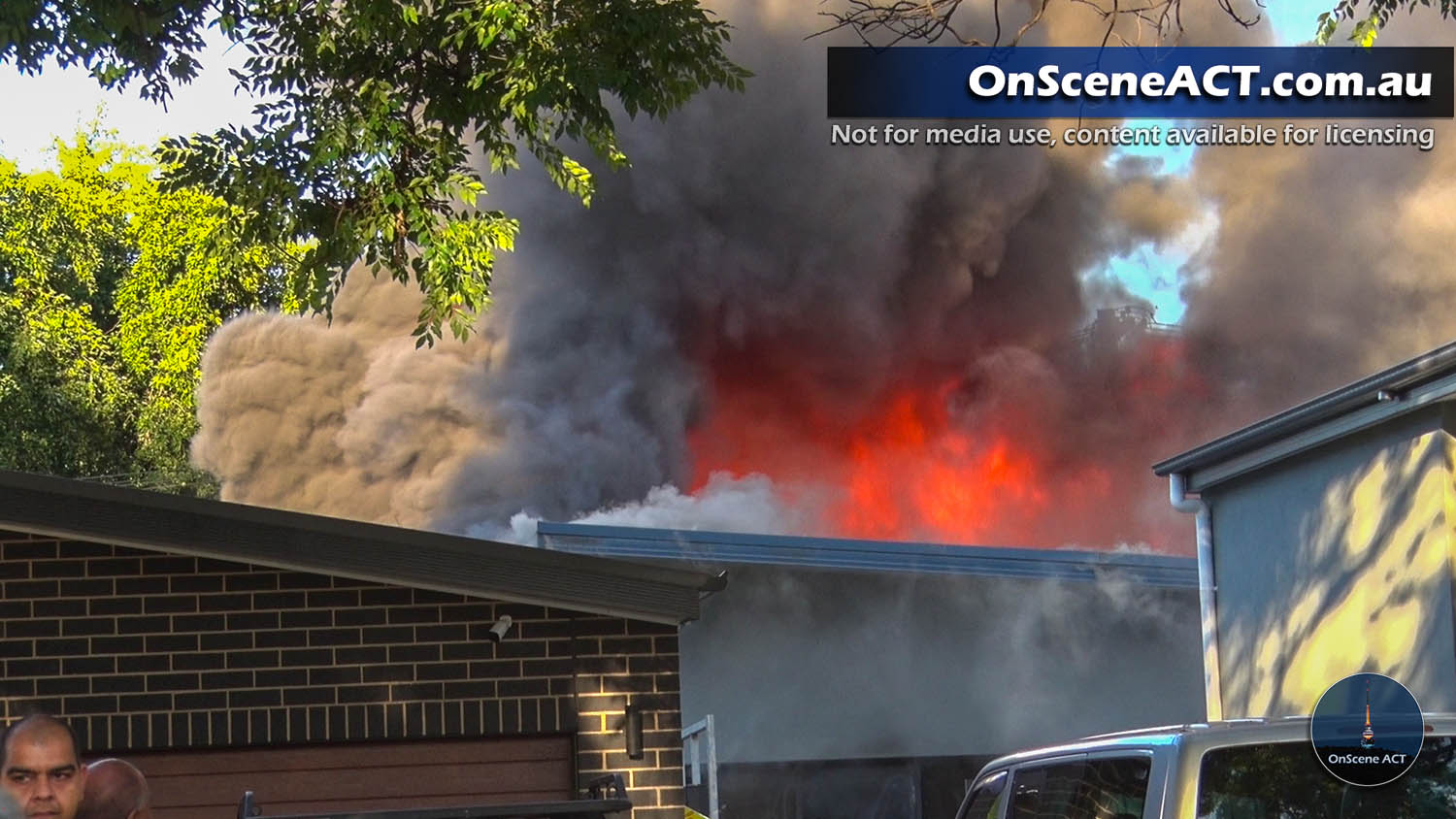 Garage destroyed by fire in Watson
Firefighters have extinguished a structure fire in Watson this evening.
At 7pm ACT Fire and Rescue responded to numerous triple zero calls to a structure alight on Phillip Avenue.
Three fire trucks responded to the scene along with breathing apparatus support and an aerial appliance.
The fire threatened several homes nearby and powerlines to the rear.

It took nearly an hour for firefighters to bring the fire under control.
One firefighter was assessed by ACT Ambulance Service paramedics but did not require transport to hospital.
The cause of the fire is unknown at this stage.
ACT Policing were in attendance.