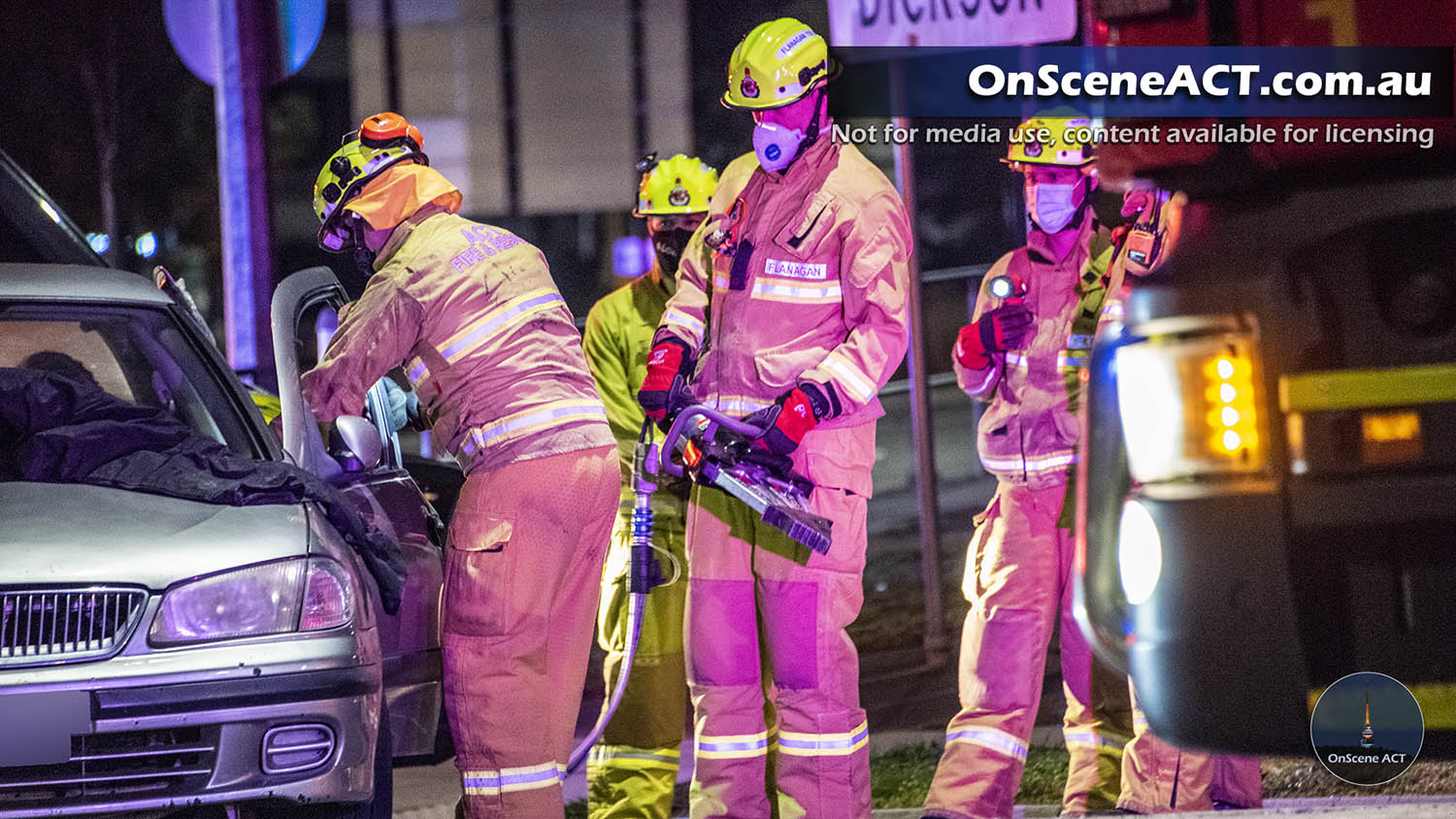 Man rescued following crash in Dickson overnight
A man has been rescued following a two car crash in Dickson overnight.
At approximately 1.30am ACT Emergency Services responded to reports of a motor vehicle crash at the intersection of Macarthur Avenue and Northbourne Avenue.

Upon arrival one person was located trapped in one of the vehicles.

Firefighters got to work with hydraulic tools to release the passenger from the vehicle, and he was able to exit the vehicle a short time later.

ACT Ambulance Service paramedics assessed a number of people at the scene and one person was transported to hospital in a stable condition.

ACT Policing are investigating the crash.