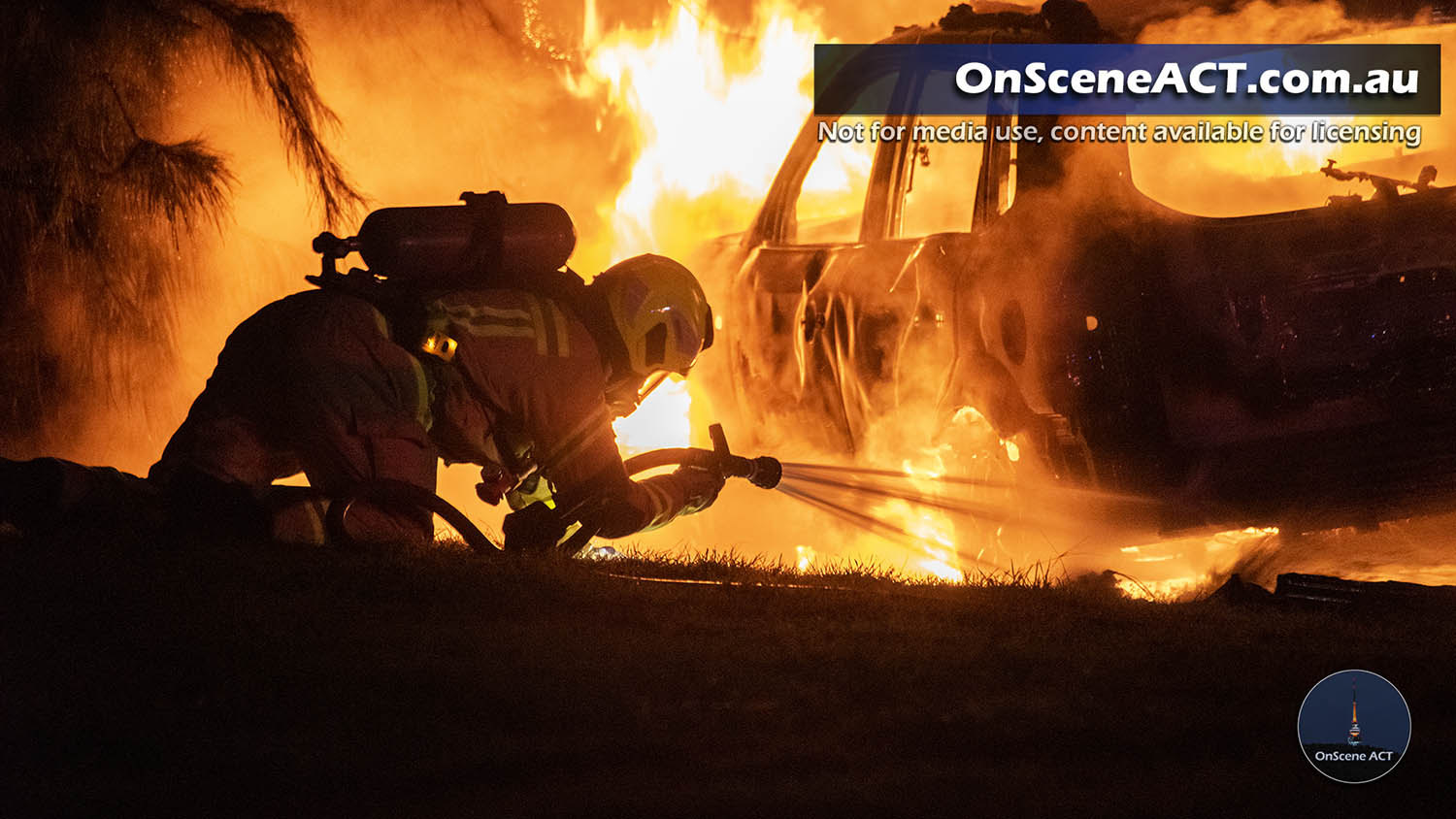 Firefighters extinguish car fire in Ainslie overnight
Firefighters have extinguished a car fire in Ainslie overnight.
At approximately 2am ACT Fire and Rescue responded to reports of a car alight on Duffy Street near the intersection of Leslie Street.

Upon arrival firefighters located the car on fire under trees close to houses at the location.

The fire was extinguished quickly before it could spread further into the trees.
ACT Policing were also in attendance and are investigating the incident.